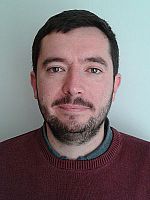 Mr
Jack O'Connor
Biography
My doctoral research focuses on the distinctive pedagogy, architecture and user experience of the University of Sussex and Essex in the 1960s and 1970s. The work is framed by a theoretical approach, which emerges from the work of Habermas, Negt and Kluge, Arendt and Lefebvre, in order to explore the Universities and their spatial dimensions in the public spheres of society.
The project addresses questions relating to student and staff interaction with and within the public sphere of experience in the University, and how internal and external factors altered and contested this, critically and spatially. This leads to questions on the meaning of the two Universities for citizenship and democracy, and their place within wider societal structures. The research also engages with the contemporary debates concerning the purpose of and threats to higher education in Britain today.
I am supervised by Prof Darrow Schecter and Dr Francesco Ventrella.
Research interests include:
20th Century British History
Higher Education and education
The idea of the University
Critical University Studies
Architectural History
Space and History
The Sixties
Public Sphere
Critical Theory and History
Role
Doctoral Researcher in History
Qualifications
2017-Present PhD in History – University of Sussex
2006-07 MA in Contemporary History – University of Sussex
2003-06 BA in Contemporary History – University of Sussex
Activities
Conference Papers and Presentations:
Locating the 'social' in post-war British Architecture – On the Social in Architecture, Institute for Contemporary Arts, London, June 2018
Visions for the New Universities at Sussex and Essex – From 1968 to Brexit: Legacies of the Left from the Academy to the Community, University of Essex, June 2018
The University and the Public Sphere: An interpretive framework for a history of the New Universities at Sussex and Essex – The University and the micro dynamics of institutional life, University of Essex, December 2018