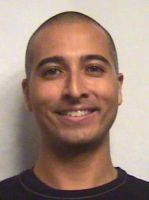 Dr
Sharif Mowlabocus
Post:
Senior Lecturer Of Media Studies/DigitalMedia (Media and Film, Centre for Material Digital Culture)
Other posts:
Lecturer in Media Studies (Centre for Photography and Visual Culture)
Senior Lecturer Of Media Studies/Digitalmedia (School of Media, Film and Music)
Location:
SILVERSTONE SB 300
Email:
S.J.Mowlabocus@sussex.ac.uk

Telephone numbers
Internal:
6587
UK:
01273 876587
International:
+44 1273 876587

Research expertise:

'race' and class

,

Critical Digital Humanities

,

Digital Culture

,

digital embodiment

,

digital media

,

E-Health

,

Embodiment and Technologies

,

Gay & Lesbian Studies

,

Gender and Sexuality

,

Human Touch for ICT

,

Ideas of pornography

,

M-Health

,

Media & Communication Studies

,

Mobile Apps

,

Pornography

,

Queer and Transgender Representation

,

Queer Theory

,

representation

download vCarddownload vCard to your mobile
Biography
I am a product of the University of Sussex - and proud of it. In 1994 I enrolled at the university on a BA Hons in English Literature and Theatre Studies, graduating three years later in 1997.
I then went into the publishing industry as an intern for Andre Deutsch publishing. I worked in the marketing department of this commercial publishers for six months, during which time I supported the publication of sporting biographies, celebrity autobiographies and other non-fiction genres.
I then moved into a sales and marketing role for a specialist recruitment company before returning to Sussex in 1999 to study for a Masters in English Literature. The programme under which I studied, Sexual Dissidence and Cultural Change, continues to to run today and it was during this degree that I developed an interest in furthering my academic research career.
Following another, shorter period in industry as a digital marketing executive, I was awarded a scholarship by the university and began studying for my PhD in Media and Cultural Studies. I received by doctorate in 2006, the same year I began lecturing at Sussex, firstly on a one-year contract and then permanently.
While Sussex continues to be my intellectual home I have been lucky enough to travel the world - for both teaching and research purposs.
I taught at Zhongshan university (Guangzhou, China) in the summers of 2012 and 2013 and undertook a visiting Fellowship at Microsoft Research (Boston, USA) in 2010. In addition I regularly give lectures and presentations at universities in Europe, Australia and the USA.
I teach at all levels, including undergraduate, postgraduate and doctoral level. I have supervised 4 PhDs to submission and continue to supervise a further 5 doctoral students.
Role
Senior Lecturer in Media and Digital Media
Director of Recruitment and Admissions - Media, Film & Music
School Academic Lead - Widening Participation
Editorial Board Member - Journal of Porn Studies (Routledge)
Community and Business
In my research I regularly collaborate with, and consult for, external companies and organisations.
In 2009 I worked on the Count Me In Too project, examining LGBT lives in the Sussex region. A community-university partnership project run by Brighton University, this research involved collaborating with a range of third-sector and statutory stakeholders.
Following the succes of this proejct, I began collaborating with the Terrence Higgins Trust and two of my projects (Porn Laid Bare and Reaching Out Online) have involved extensive collaboration with this leading HIV charity.
Most recently (2016) I acted as a consultant researcher to Durex International on a project that explored issues of intimacy and technology.
I am regularly approached by journalists for interviews in print and radio and have been featured in the Times Higher Education Supplement, The Conversation and BBC World Service.