The Philosophy Department at Sussex has a long tradition of examining and engaging with radical ideas, from a variety of philosophical traditions and perspectives. In a supportive environment, students intensively engage with important thinkers and big theories, ancient and modern, challenging received dogma and coming to their own considered views. In the process, they learn how to think and write more clearly and independently. As well as a Single Honours Philosophy degree, we offer a select number of joint Philosophy degrees in complementary subjects.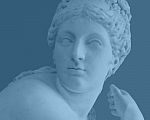 The Philosophy Resource
Created by Sussex Philosophy Department to engage teachers and students in secondary education with recent philosophical research.
Members of the faculty at Sussex are at the forefront of the research areas in which they teach. The Philosophy department is one of the few in the UK that has both teaching and research strengths in Anglo-American 'analytic' philosophy, and Modern European or 'continental' philosophy. Please see our individual profiles for further details of our publications and research interests.
Language and fiction - Dr Paul Davies (Sussex)
Tuesday 11 November
17:30 until 18:30
Language Learning Centre, Arts A
This is an open public lecture and everyone is welcome to attend, but we do ask that you book your place as numbers are limited.
You can book your free place online at www.sussex.ac.uk/bookalecture