Graduation marked with heart-warming films
By: Tom Walters
Last updated: Wednesday, 28 July 2021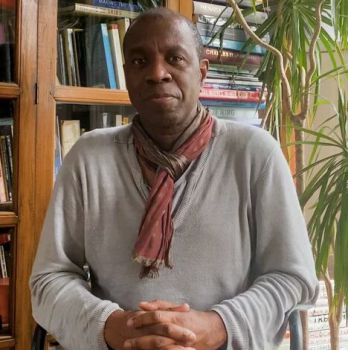 With summer 2021 graduation ceremonies postponed this year due to the continuing situation with Covid, two short films have helped to remind students that although they wouldn't be there in person, they would definitely not be forgotten.

In one uplifting video, Sussex Chancellor, Sanjeev Bhaskar, conducted a number of interviews over Zoom. Chatting about their university journey, each student had their own unique tales of their university experience – including anyone they thought who'd helped them achieve what they'd achieved at Sussex.

The answers were pretty unanimous, with each student eager to share the names of staff members who they thought had helped them achieve; something that really helps to paint the picture of a dedicated community – particularly in challenging times.


In another video, a variety of notable Sussex alumni shared their wise words of wisdom and congratulations. There were some incredible words of encouragement and advice from a wide range of former Sussex students who have all gone out into the world after graduating and left their own indelible mark in their respected fields.

Journalist & Broadcaster, Clive Myrie, said:

"Things can only get better – and they already have. Armed with your new qualifications you're able to take on the world. So, good luck and congratulations with the beginning of this new chapter in your lives".

Lucy Hughes, Founder of Marinatex and winner of the James Dyson award 2019, said:

"I just wanted to say a massive congratulations. It must have been such a challenging few years. It's hard enough to complete a degree in normal times, let alone in the grips of a pandemic. So, I mean, at least now if you ever get asked in an interview for a time that you've overcome a challenge, you've got a pretty solid answer".