The CRIBs sheet for delivering meaningful change in the innovation systems of developing countries
By: Neil Vowles
Last updated: Wednesday, 2 December 2020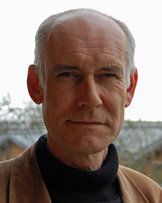 The latest Impacted podcast details how policy innovation developed at the University of Sussex is now being adopted by major global institutions in their pursuit of a greener future.
Dr Rob Byrne details how the CRIBs (climate relevant innovation-system builders) approach he developed with Prof David Ockwell is now being pursued by the Green Climate Fund, the World Bank and the African Union.
Dr Byrne tells the Impacted team how CRIBs can be particularly effective in developing and strengthening the innovation systems of developing countries so that they are sufficiently robust to deliver on ambitious sustainability goals.
In the half-hour episode of the Impacted Podcast, which details examples of Sussex research that are delivering real change, Dr Byrne explains how the CRIBs approach was developed from analysis of the failings of the Kyoto Protocol's Clean Development Mechanism (CDM) which was designed to allow industrialised nations to offset their emissions by funding sustainable projects in developing countries.
CRIBs is now front and centre of Dr Byrne and Prof Ockwell's new project as they play a key role in a £40 million research programme, backed by UK Aid, to help billions in low-income families in developing countries find less polluting and harmful ways of preparing their daily meals.

Dr Byrne also explains to Impacted hosts Suzanne Fisher-Murray and Will Hood what he believes lies at the heart of CRIBs' significant impact – relationships.