Join the kindness revolution..
By: Alice Ingall
Last updated: Wednesday, 4 November 2020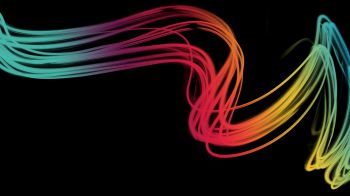 Did you know that scientists have shown that kindness boosts wellbeing, not just for those who receive it but for those who give it too? And that kindness is contagious? Brought to you by the School of Psychology at the University of Sussex, the Thinking Kindness tent #Kindfest2020, a virtual festival of kindness will explore the latest research, evidence and thinking on kindness. The Festival takes place on Friday 13 November from 2-7pm.
Co-curators Professor Robin Banerjee, Director of Sussex Kindness Research, and University of Sussex Visiting Professor Claudia Hammond, presenter of BBC programmes All in the Mind and Health Check, have gathered together some of the world's leading thinkers on the science of kindness and the role it plays in education, business, leadership, relationships, social care, the arts and wellbeing.
Head of the School of Psychology at the University of Sussex, Professor Robin Banerjee says: "It has never been more important to recognise and celebrate kindness, and the Thinking Kindness tent brings together some brilliant minds to help us reflect on the nature of kindness, and to illuminate the impacts of kindness on people and communities.
"The tent features fantastic speakers from our own research network, Sussex Kindness Research, who will be sharing fascinating perspectives on kindness ranging from neuroscience, education, and social work, through to business and international aid. They will be joined by diverse speakers from other universities and organisations, taking the virtual festival-goers on an engaging journey from the science of kindness through to kindness in diverse 'real world' contexts."
Broadcaster and Visiting Professor of the Public Understanding of Psychology at the University of Sussex, Claudia Hammond says: "Now is the perfect moment to talk about kindness, with everything that is going on in the world. What I'm really looking forward to about the Thinking Kindness tent is the chance to hear about the sheer range of work taking place in the field of kindness - from education through to neuroscience."
University of Sussex Provost, Professor Saul Becker adds: "Kindness is central to what we do here at Sussex and is embedded in how we will move forward as an institution.
"KindFest is the perfect way to explore all the ways that the world can benefit from kindness at a time when it's most needed and I'm especially proud that we as a university are so intrinsically involved through the Thinking Kindness tent."
Hosted by Claudia Hammond, the Thinking Kindness virtual tent will provide insights into all of the latest kindness-themed research with speakers and topics ranging from: philanthropist and founder of Kindness UK, David Jamilly; Stanford academic and bestselling author of The War for Kindness, Dr Jamil Zaki along with psychologists from the University of Sussex on the science of kindness; founder of the Empathy Lab, Miranda McKearney and award-winning author Onjali Rauf on creating a kind culture through empathy and storytelling; leading researchers in the fields of social care, mental health in education, the creative arts and international aid on finding kindness in their sectors; and founder of the Compassionate Mind Foundation, Prof Paul Gilbert on the importance of compassion not only to others but also to ourselves.
The Festival is organised into themed tents. As well as Thinking Kindness, festival goers can visit: Kinder Lives – Inspiring ideas for how to lead a kinder life; Kindness at Work exploration of kindness in leadership and business; Kinder Politics – an exploration of bringing people together and de-toxifying political debate; Kinder Youth – kindness and young people's mental health. Each tent is curated by an expert in that field. Festival goers can explore different tents and themes throughout the event and will receive access to recordings of the entire festival afterwards – so will not miss a thing.
Tickets start at £5, with pay it forward tickets available for £10 and free tickets released every Friday. 100% of profits go to charity partners The Blurt Foundation, The Captain Tom Foundation and YoungMinds.
University of Sussex students, staff and alumni will exclusively benefit from free Kindfest tickets, generously funded by Kindness UK founder David Jamilly in partnership with the University of Sussex and KindFest.
More information can be found at www.teamkind.org.uk