Researchers launch survey for UK undergraduates to assess impact of COVID-19 and help shape mental health services
By: Stephanie Allen
Last updated: Wednesday, 20 May 2020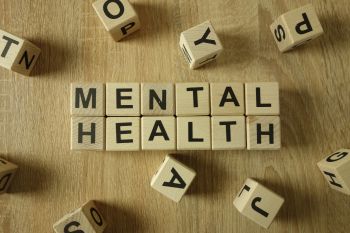 Starting university and transitioning from one year to the next can be both exciting and challenging for many students, but how has the COVID-19 pandemic impacted how students think and feel?
Researchers at the University of Sussex have launched a new project called SITUATE, which aims to explore students' mental and social health and wellbeing as they move into and through university.
Working closely with the Mental Health Foundation, Professor Jeremy Niven in the School of Life Sciences, Professor Robin Banerjee and Dr Matthew Easterbrook from the School of Psychology and Dr Clio Berry from the Brighton and Sussex Medical School (BSMS) have produced a survey to help understand exactly how COVID-19 has affected students across the UK.
Professor Jeremy Niven said: "This is an opportunity to hear directly from students across the UK about the problems they face – and how they can be better supported.
"The proportion of full-time UK undergraduate students reporting mental health concerns when they enter higher education has more than doubled over the last five years.
"And with coronavirus adding a whole new level of stress and anxiety, we want to understand the impacts of the pandemic on our students to find the best way for Universities to help them – not just at Sussex, but nationwide."
SITUATE, an acronym for 'Students in Transition at University: Aiming to Enhance mental and social health and wellbeing', is part of a project funded by the Office for Students' (OfS) 'Challenge competition: Achieving a step change in mental health outcomes for students'.
The OfS recently published a briefing note on supporting student mental health during the pandemic.
In it, they show the "complex challenges and considerations for supporting the wellbeing of the general student population, with specific consideration needed to understand the needs of students most vulnerable to the impact of the pandemic – including those with a declared mental health condition".
In past reports, the OfS have found that full-time students with a declared mental health condition are more likely to drop out and less likely to achieve a first or 2:1 degree, or secure good jobs after graduation.
Last year, a poll also revealed that over 87% of students said they struggle with feelings of anxiety, and one in three experienced a serious psychological issue which required professional help.
Professor Robin Banerjee, Head of the School of Psychology at Sussex, said: "We know that students who are struggling with mental health conditions can experience additional pressures when making the transition to studying at an undergraduate level.
"In order to effectively help students, we need first to understand more about how they're feeling and how their social relationships are changing at university, and we also need to learn about if and how the global pandemic has exacerbated existing problems, or created new ones.
"We'll then use the findings to find ways to improve and shape mental health services at universities across the UK."
Dr Clio Berry, Lecturer in Healthcare Evaluation and Improvement, said: "We also know that mental health problems appear to be increasing among young people generally – so it seems that more students are coming to university having already experienced these kinds of problems than ever before. We know that there are also issues, however, with students not knowing how and where or not feeling able to seek support for these kinds of problems.
"In the SITUATE survey, we aim to explore the types of mental health and wellbeing issues students experience along their journey through university, what personal and social factors help promote positive mental health and wellbeing, and students' ideas about help and support-seeking. We also aim to explore the impacts of COVID-19 on students' educational and mental health experiences.
"Drawing on our experiences in student support, youth mental health, clinical, social and developmental psychology and working directly with students themselves, we will use the information students give us to co-develop interventions to better support students as they enter and move through university."
Launching in mental health awareness week (18-24 May), the SITUATE survey asks undergraduate students across the UK to answer questions about educational, mental health, social life and COVID-19 experiences. The participants will also be asked to take part in the same survey at later dates. Those who take part will be entered into various prize draws, with anyone taking part in future surveys given the chance to win up to £350.
The first wave of the survey will be open until 23.59 on 16 June 2020, and is available to complete online: https://tinyurl.com/SITUATE-Survey1