Fundraising appeal launches to help students in need
By: Charlie Littlejones
Last updated: Thursday, 7 May 2020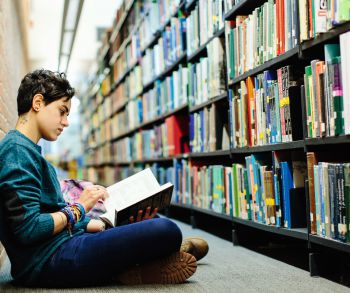 To support students who are facing real financial crisis as a result of Covid-19 the University has launched the Emergency Sussex Fund Hardship Appeal - for our most financially vulnerable students.
Over the past few weeks, the devastating health and economic impact of the current pandemic has left many students finding their world turned upside down.
The External Relations team has launched the appeal to provide an opportunity for alumni to support students in financial need.
While the University is providing financial support to more students than ever before through the Hardship Fund the demand is continuing to grow. Our Student Experience team are receiving an increasing number of hardship applications to help with essential payments such as rent, food and bills.
The Student Experience team are working hard to provide assistance and guidance to students and ensuring they get the support they need as quickly as possible – aiming to award students funds within a week of making an application.
Since Covid-19 the impact on financially vulnerable students has been significant. Between, 1 March to 30 April 2020 the Sussex Hardship fund has given awards to 150 students (a rise of 50% compared to the previous year, amounting to £73,176. The average amount awarded from March 2020 has been £488 (up 25% on the average amount pre-lockdown). The team has also made 42 welfare loans.
Kelly Coate, Pro-Vice-Chancellor for Education and Students, said: "We have seen a huge increase in the number of students in difficult financial positions and we have been adding to the fund through various University sources and alumni donations.
"Many of you have also asked how you can help to support these students at this time, so we wanted to share with you the details of how to contribute to our emergency fund. We appreciate not everyone is in a position to make a donation, but if you can make a gift of whatever you can afford, then 100% will go towards a student in need."
Demonstrating true Sussex values, two Sussex alumni, who wish to remain anonymous, have pledged to match, pound for pound, the first £20,000 donated by the Sussex community. This means your donation could go twice as far.
Dr Marina Pedreira-Vilarino, Director of Development and Alumni Relations, said: ""Through donations to the Sussex Fund, many alumni and friends already support students in hardship, as well as scholarships and initiatives that enhance the student experience on campus.
"Sussex alumni and staff have responded with characteristic generosity to this appeal in support of students affected by Covid-19. Within 24 hours of launching we had over 175 donations – the best response to any appeal so far. This level of support is testament to the loyalty and warmth our alumni feel for their University."
The University does appreciate these are financially challenging times and that many will be unable to give at present and it's important to not feel any pressure to do so at all. However, if you did want to make a donation, you can do so via our Emergency Sussex Fund Hardship Appeal webpage.
It is also important that external contacts of the University are aware of this vital appeal so you can also help by sharing these links with your own networks.
Read how the hardship fund has meant Nauris is able to continue his studies and fulfil his potential.