Organisers from The Great Escape and Brighton Festival in Falmer House on 5 March
By: Rose Wilmot
Last updated: Monday, 2 March 2020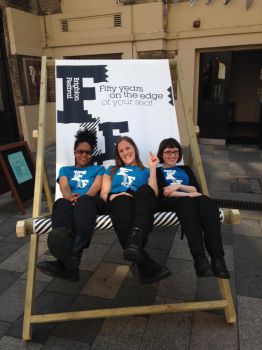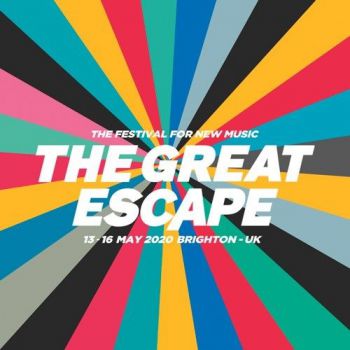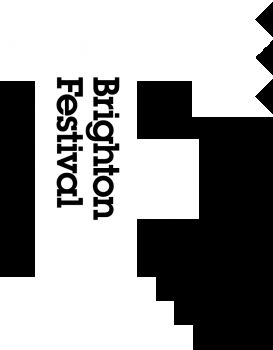 Join organisers from Brighton Festival and The Great Escape in Falmer House this week to find out more about exclusive volunteering placements for students.
Organisers from these two festivals will be in Falmer House reception on Thursday 5 March, from 1pm to 3.30pm, to showcase the volunteer placement opportunities available in May.
Every May Brighton is abuzz as these two brilliant festivals bringing the very best of arts and music to the city. From stewarding to social media and marketing, to events organisation and logistics, there are many ways you can get involved, learn new skills, make contacts and get first-hand experience in the arts and music industries.
Placement opportunities include:
Meet and greet coordinators
Stewards
Literature assistants
Community volunteers
Marketing
Social media
Some of the roles mentioned would be particularly suited to any students thinking of careers in the arts, marketing or events management.
The Great Escape
Founded in 2006, The Great Escape runs from 13-16 May and is exclusively a music festival, which hosts roughly 300 bands across 30 venues throughout the city.
The festival has hosted artists like Adele, Mumford and Sons, Bastille and Ed Sheeran, before they became so well known. This year, artists Lucy Lu, Howard Kaye and Pyra will be there, to name a few.
Brighton Festival
The older of the two festivals, Brighton Festival was started in 1967, around the same time as the University.
This spring it will run from 2-24 May, and will be made up of art, dance, music and acrobatic events. Some of the shows, such as the Children's Parade, are free to attend.
For University of Sussex students, try-for-a-fiver tickets will be made available, details of which will follow closer to the time.
As a proud partner of Brighton Festival, staff and students of the University will also have the chance to win 22 pairs of tickets on the run up to May.
This is a special opportunity to learn how two of the best events in Europe are put together, organised, produced and delivered. We hope to see you there.