New UKTPO report outlines impact of Brexit Withdrawal Agreement on Welsh economy
By: Neil Vowles
Last updated: Monday, 20 January 2020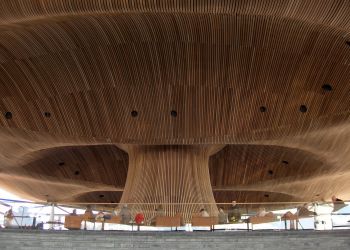 The Welsh Government has published an independent report completed by the UK Trade Policy Observatory analysing the potential implications for Wales' external trade as a result of the protocol on Ireland/Northern Ireland, as set out in the Withdrawal Agreement.

The UKTPO analysis identifies issues that may impinge directly or indirectly on the Welsh economy as a result of the adoption of the Protocol on Ireland/Northern Ireland as part of the Withdrawal Agreement and subsequent Bill.
Its findings have identified the main implications for Wales from the Protocol to be:
Producers in Great Britain (GB) (including Welsh producers) are likely to lose market share in Northern Ireland (NI) as goods sent from GB to NI will face new customs checks, possibly customs duties, and other regulatory/administrative checks, while NI trade with the EU (notably with the Republic of Ireland – RoI) will remain frictionless.
If Great Britain relaxes its regulations relative to EU regulations, NI producers might operate under higher costs than GB firms, as NI producers would still need to produce to EU standards. NI firms may therefore struggle to compete in the GB market.
The more extensive are the trade barriers between the UK and the EU (notably RoI), and the less extensive are the border checks between GB and NI, the more incentive there will be to divert trade from RoI-GB to NI-GB routes. This will likely impact on the level of freight going through Wales to Ireland. The impact might be felt particularly for consignments which are destined for NI but which are currently sent from Wales via RoI.
Handling whichever new checks are required on trade with the EU will undoubtedly require increased border infrastructure in Welsh ports such as Holyhead, Pembroke Dock and Fishguard. Delays due to border checks will be particularly problematic for perishable food products, which make up a relatively large share of goods shipped between Holyhead and Dublin.

Professor L. Alan Winters, Director of the UK Trade Policy Observatory and one of the authors of the report, said:
"Under the Withdrawal Agreement there would need to be checks at the border between Great Britain and Ireland. The extent of these checks is as yet to be determined, but, even using technological solutions, business will incur new costs and increased border infrastructure in Welsh ports will be required."

The report has been published today and its contents are expected to form part of the discussion in a scheduled debate on the Withdrawal Agreement in the Senedd, the National Assembly in Wales, tomorrow.