Denise Holt: University's Council hears briefings on Combined Schools merger and UCU action
By: Sean Armstrong
Last updated: Friday, 6 December 2019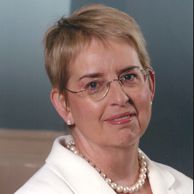 The November Council meeting had a packed agenda of 'regular' business items and strategic initiatives. Our regulator, the Office for Students (OfS), has really got into its stride and University Councils are now required to approve and submit a slew of reports at this time of year. As a Council, we take our governance duties extremely seriously so it's only right that we spend the time to review and approve necessary compliance. I know the OfS requirements have also created a lot of extra responsibilities for officers of the University and I'd like to take the opportunity to thank colleagues for their continued work.
Estates and IT
This Council meeting was also a full one because of the ambitious plans of the University in achieving the vision of Sussex 2025. Key items on the agenda were the Estates and IT strategies. I know these have been shared widely with the University's campus community through a series of workshops and communications. Like many of you, Council members were impressed with the combination of sound principles and exciting plans to make the student experience and working environment for staff the very best it can be.
Council approved the strategies subject to detailed plans and costings being received by next Spring. We were also delighted to see the progress that has been made on the development plans for the West Slope of the campus. These new proposed student residences, learning and retail spaces will really add to our beautiful campus and the Council noted the University will soon submit its planning application to the local authority. We are ambitious in our vision but, as always, Council is also conscious of its duty to protect our financial sustainability for the benefit of future generations.
Financial sustainability
For this reason, Council spent time considering a potential growth in student numbers, and how this would align with the vision of Sussex 2025. We agreed that the University should develop its thinking on how student numbers might grow by several thousand up to 2024/25. In this way, Council believes the University can maintain its financial sustainability whilst meeting the strong need to ensure our infrastructure, services and environment are optimal for the students and staff of today and tomorrow.
The University has now published its annual financial statements for the past year on the website and I encourage you to take a look at this and familiarise yourself with the health of the organisation.
People
A good indicator of health of an organisation must always be its people. For a University, anything that impacts on the education of our students causes everyone anxiety, and I know that many of you will have found the recent industrial action difficult in different ways. It has certainly been a source of concern to me and my colleagues on Council, whether staff, students or lay members and I was glad to accept the suggestion of some of our staff members that we invite the Union (UCU) to brief us on their view of recent developments. Dr Andrew Chitty and Dr Charlotte Skeet kindly gave up their time to do so, focusing on the issues as seen by Union members. Speaking on behalf of Council independent members, I expressed our regret that UCU had chosen to launch the strike with a personal attack on the Vice-Chancellor. We hope that we can leave personalities out of our future dealings.
Arts and Humanities proposal
In this same spirit of engagement, the Council were pleased to hear from Kate O'Riordan (Head of the School of Media, Film and Music), Liz James (Head of History, Art History and Philosophy), Peter Boxall (standing in for Carol Watts, Head of the School of English) and Jeremy Page (Director of the Sussex Centre for Language Studies) who updated us on the progress that has been made in relation to the proposed merger to form a combined Arts, Humanities and Digital Media school (working title). Our understanding is that the process of engagement and discussion with staff and students in the relevant schools and centre has been collegiate, open and productive. We are looking forward to hearing the outcome from an upcoming Senate meeting as to how this proposal will proceed.
As we near the end of the calendar year, I wish you all the very best for the festive season in whichever way you may be celebrating it or taking time away from the University.
Denise Holt
Chair of Council