New CORTH member - Dr. Emilija Zabiliūtė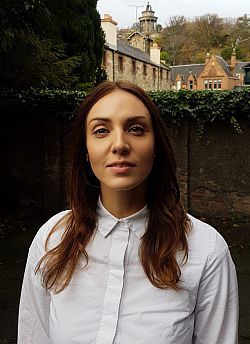 Emilija's project explores relational care among diabetes patients in Delhi, India. Exploring care practices that extend beyond the biomedical needs to attend the illness, she is interested in how they shape life with others, families, relatedness and belonging. The project sets out in both, urban poor and middle-class settings, and in this way seeks to examine ethical worlds of care under diverse conditions, including dire poverty, where stakes of care and illness intersect with other forms of vulnerabilities. The project is funded by Marie Curie fellowship of the European Commission.
Her PhD project, completed at the University of Copenhagen, Denmark, examines everyday lives, care and illness among urban poor in a neighbourhood in Delhi's peri-urban margins. It explores how neighbourly, family and kin relations everyday vulnerabilities among the poor. It examines diverse health ecologies in the peripheries of Delhi, including community health interventions run by the National Health Mission of India.
---