Please see the final schedule, as well as details about our keynote speakers and round table discussions below.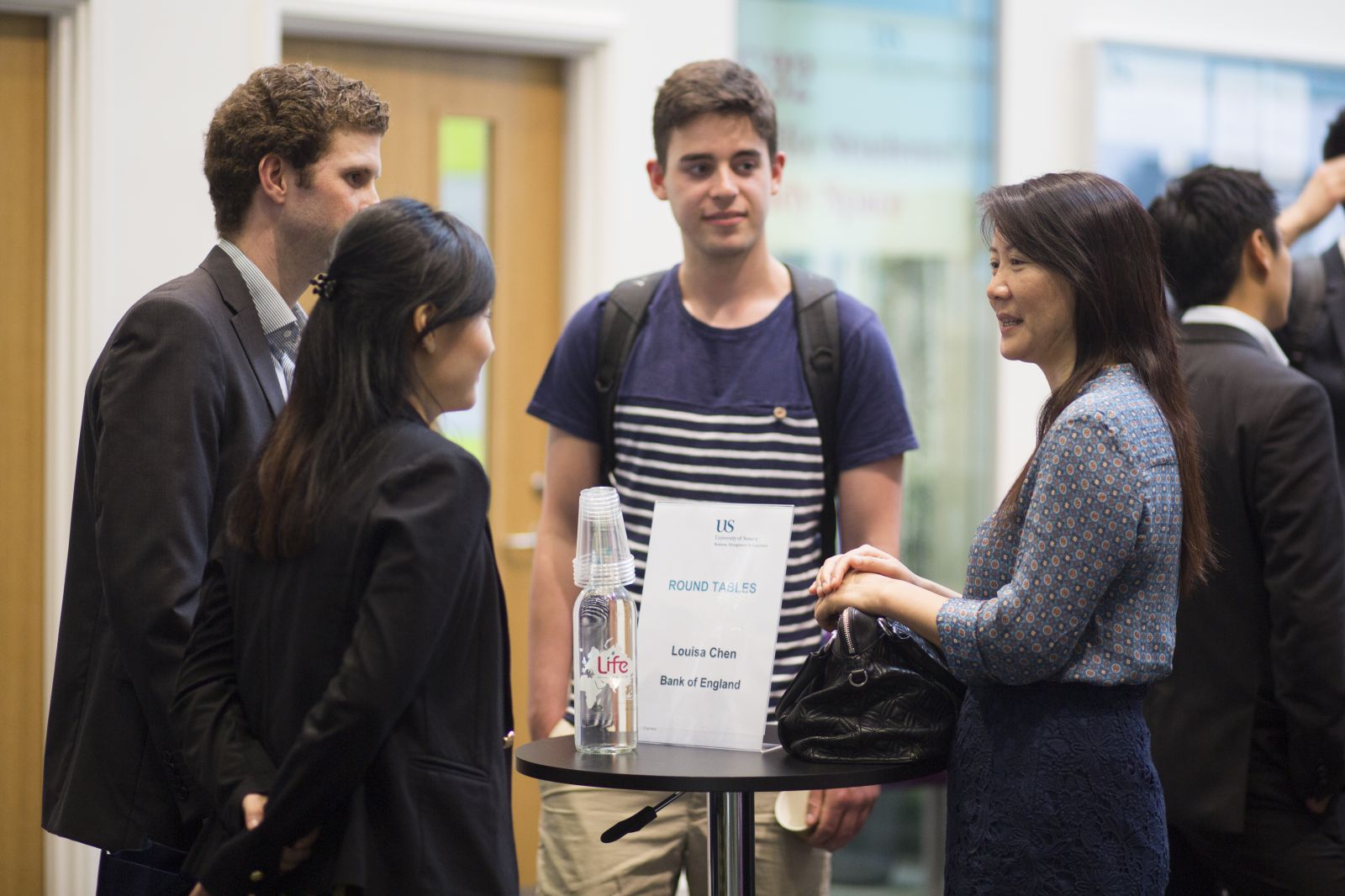 View the final conference schedule
Keynote speakers
The Post-liberalised Power Markets
Professor Derek Bunn (London Business School)

Abstract

This talk with review the evolution of power markets and the emerging political re-engagement to achieve the objectives of security, sustainability and market efficiency. Auctions with quantity targets set by Governments are characterising power markets worldwide and co-exist with the wholesale trading markets to provide complex value propositions for new and existing assets. To an extent this represents a de-commoditisation of power as revenues become less dependent upon the market spreads from gas and coal, and more closely aligns electricity with infrastructure and services financing. A detailed review of recent auction process in Britain will be included.

Bio

Derek W. Bunn is currently a Professor at the London Business School. Previously a Fellow at Oxford University he has occasionally been a visiting professor at Stanford University and elsewhere. Editor of Journal of Forecasting since 1984, formerly editor of Energy Economics, and founding editor of the Journal of Energy Markets, he has also served on the editorial boards of many other journals, including Management Science. He has acted as a special advisor to the House of Commons Select Committee on Energy and Climate Change, consultant to the UK Competition Commission on Electricity Market Abuse, Expert Advisor to the National Audit Office in their review of the electricity industry reforms, peer reviewer on modelling work for DECC and Ofgem, and Expert Witness in several litigation cases before the High Court and international Tribunals. He is currently a member of the UK Government's Panel of Technical Experts for ensuring energy resource adequacy and an independent panel member of the Balancing and Settlements Code for real-time electricity trading.

The Determinants of Convenience Yields
Professor Marcel Prokopczuk (Leibniz University Hannover)

Abstract

In this study, we investigate the determinants of convenience yields across a broad range of commodities. We find that the convenience yields of commodities are exposed to both commodity-specific and systematic factors, but to a different extent. The difference in explanatory power of these factors for each commodity sheds light on the heterogeneity of commodity markets. One main difference between commodity sectors lies in their different sensitivities towards the state of the economy.

Bio

Marcel Prokopczuk is a Professor of Finance at Leibniz University Hannover, Germany. He is editor of the Journal of Commodity Markets and associate editor of the Journal of Banking and Finance. Marcel holds a PhD in Finance from the University of Mannheim, Germany, and previously graduated from the University of Karlsruhe, Germany, with an MSc in Business Engineering. He is a CFA charterholder and holder of the Professional Risk Manager (PRM) designation. His research has been published in international high-quality journals such as the Journal of Financial and Quantitative Analysis, the Journal of Banking and Finance, and the Journal of Economic Dynamics and Control. Marcel's main research interests are commodity markets, derivatives, asset pricing, and risk management.

The Road from Paris - Whither Climate Policy?
Professor Richard Tol (University of Sussex)

Abstract

First-best climate policy is a uniform carbon tax which gradually rises over time. Civil servants have complicated climate policy to expand bureaucracies, politicians to create rents. Environmentalists have exaggerated climate change to gain influence, other activists have joined the climate bandwagon. Opponents to climate policy have attacked the weaknesses in climate research. The climate debate is convoluted and polarized as a result, and climate policy complex. Climate policy should become easier and more rational as the Paris Agreement has shifted climate policy back towards national governments. Changing political priorities, austerity, and a maturing bureaucracy should lead to a more constructive climate debate.

Bio

Richard S.J. Tol is a Professor at the Department of Economics, University of Sussex, the Professor of the Economics of Climate Change, Institute for Environmental Studies and Department of Spatial Economics, Vrije Universiteit, Amsterdam, the Netherlands, and a Research Fellow of the Tinbergen Institute and CESifo. Formerly, he was a Research Professor at the Economic and Social Research Institute, Dublin, the Michael Otto Professor of Sustainability and Global Change at Hamburg University and an Adjunct Professor, Department of Engineering and Public Policy, Carnegie Mellon University, Pittsburgh, PA, USA. He has had visiting appointments at the Canadian Centre for Climate Research, University of Victoria, British Colombia, at the Centre for Social and Economic Research on the Global Environment, University College London, and at the Princeton Environmental Institute and the Department of Economics, Princeton University. He received an M.Sc. in econometrics (1992) and a Ph.D. in economics (1997) from the Vrije Universiteit Amsterdam. He is ranked among the top 150 economists in the world and among the top 50 most-cited climate scholars. He has well over 200 publications in learned journals (with 100+ co-authors), 3 books and many minor publications. He specialises in the economics of energy, environment, and climate, and is interested in integrated assessment modelling. He is an editor for Energy Economics, and an associate editor of economics the e-journal. He is advisor and referee of national and international policy and research. He is an author (contributing, lead, principal and convening) of Working Groups I, II and III of the Intergovernmental Panel on Climate Change, shared winner of the Nobel Peace Prize for 2007; an author and editor of the UNEP Handbook on Methods for Climate Change Impact Assessment and Adaptation Strategies; a GTAP Research Fellow; and a member of the Academia Europaea. He is actively involved in the European Climate Forum, the European Forum on Integrated Environmental Assessment, and the Energy Modeling Forum.

Empirics and Analytics for Intraday Power Markets
Professor Rüdiger Kiesel (University of Duisburg-Essen), joined by Nikolaus von Luckner and Florentina Paraschiv

Abstract

We will give an introduction to short-term electricity markets. We will start with the relation of day-ahead and intraday prices on the EPEX for deliveries in Germany/Austria. In the sequel we will focus on analyzing the intraday market. We will discuss empirical properties of intraday power markets and point out development in recent years. Furthermore, we study the optimal liquidation and optimal market making problem for traders in intraday power markets.

Bio

Rüdiger Kiesel heads the chair for "Energy Trading and Financial Services" at the University Duisburg-Essen. He is also a Visiting Professor at the Department of Mathematics at the University of Oslo. Previously he has been Director of the Institute for Mathematical Finance at the University of Ulm. He also held positions as Lecturer and Reader for actuarial science and financial mathematics at Birkbeck College, University of London and London School of Economics.

His main research areas are risk management for power utility companies, modeling of electricity markets, quantitative climate finance, valuation and hedging of derivatives (interest-rate, credit- and energy-related), methods of risk transfer and structuring of risk (securitization).
He is Co-author of the Springer Finance monograph Risk-Neutral Valuation (now in its second edition) and has written more than fifty published research papers.

He is a frequent speaker at international conferences and organized several conferences and practitioner seminars. Professor Kiesel also consults financial institutions, utilities and regulators on (credit- and energy-) risk management, derivative pricing models and asset allocation.

Research Interests: Climate Finance, Risk Management, Financial Mathematics
Round table reception
The evolving role of mathematics in the finance industry post financial crisis
Helen Haworth (formerly Managing Director in the Global Markets Division of Credit Suisse)

Bio

Helen has 15 years of experience in the finance industry, spanning asset management and investment banking. She has broad experience across multiple fixed income asset classes, with particular expertise in credit and interest rates, and has worked in four countries on four continents.
Most recently, Helen was a Managing Director in the Global Markets Division of Credit Suisse in London, running the Global Interest Rate Strategy team. In this role, she and her team were responsible for publishing views on the direction of global interest rates for the firm's clients.
Helen has a DPhil in financial mathematics from the University of Oxford modelling credit contagion within baskets of financial derivatives, an MMath from the University of Oxford and is a CFA Charterholder.

Foreign Exchange Options: Volatility Modelling in the Age of Brexit, Trump, Swiss National Bank Intervention et al.
Iain J. Clark (Managing director and founder of Efficient Frontier Consulting Ltd)

Bio

Iain Clark is managing director and founder of Efficient Frontier Consulting Ltd. (www.efficientfrontierconsulting.com), a quantitative analytics and risk consultancy. He was former Head of FX and Commodities Quantitative Analysis at Standard Bank, Head of FX Quantitative Analysis at UniCredit and Dresdner Kleinwort, and has worked at Lehman Brothers, BNP Paribas, JP Morgan, CME Group and Byhiras. Iain is the author of Foreign Exchange Option Pricing: A Practitioner's Guide (Wiley, 2011) and Commodity Option Pricing: A Practitioner's Guide (Wiley, 2014), and has just finished an article on modelling Brexit using option implied distributions. He is currently working with Scotiabank on XVA model development.

LNG Trading
Denis Zuev (Portfolio Manager, LNG)

Bio

Education: BA, MMAT from Cambridge, DPhil in Financial Maths from Oxford
Career: 2 years Strategy Consulting at L.E.K. Consulting; 7 years at Gazprom Global LNG.
Interests and experience: LNG Trading and business development, LNG and Oil analysis, Algorithmic trading, AI

Black swan events in the financial markets
Sam Baker (Managing director of OSTC Brighton and Lecturer of Trading strategies at Sussex University)

Bio

Sam Baker has been trading in financial markets since 2005. He now manages the OSTC Brighton office, which is currently one of the OSTC group's best performing locations. It provides dozens of ambitious young traders the opportunity to work in financial markets without travelling to the capital. Sam also teaches the Trading Strategies undergraduate module at Sussex University, and runs the annual Sussex v Brighton OSTC trading challenge.

Big Data, Analytics and FinTech
Rebecca Harding (Founder and CEO of Equant-Analytics)

Bio

Dr. Rebecca Harding is the Founder and CEO of Equant-Analytics, a big data analytics and supply company specialising in trade and trade finance. She is an independent economist and a professional speaker. She is an Advisor to the Council of the Society for Business Economists and until February 2017 the Chief Economist of the British Bankers Association. She has held senior roles in business, academic institutions internationally. These include founder and CEO of Delta Economics, Senior Fellow at London Business School, CEO of the Global Entrepreneurship Monitor worldwide, Head of Corporate Research at Deloitte and Chief Economist at the Work Foundation. In her early career she was a Senior Lecturer at the Science Policy Research Unit, Sussex University and a Reader in Economics at the University of Brighton. She was a Specialist Adviser to the Treasury Select Committee and Chief Economic Advisor to the All Party Parliamentary Group on Entrepreneurship. She has published 8 books and over 200 articles and reports. Rebecca is a Director of the German British Forum, a Fellow of the Royal Academy of Arts, an Academician for the Academy of Learned Societies for the Social Sciences and a member of the Society of Business Economists. Her media work includes frequent and recent appearances on Sky News, Radio 5 live, Newsnight, Radio 4 and Shareradio. She is frequently cited in the Broadsheet press, including the Financial Times, Times, Sunday Times, Economist and other trade publications.
Contact
Please do not hesitate to contact us if you have further questions or have any special requests regarding the conference schedule.
Dr Nikolaos Karouzakis
N.Karouzakis@sussex.ac.uk
Professor Carol Alexander
C.Alexander@sussex.ac.uk