Career Lab Internship: I worked at the pace I felt comfortable with, and was given plenty of guidance along the way
By: Jasmin Tse
Last updated: Tuesday, 21 March 2023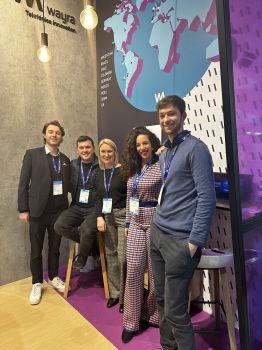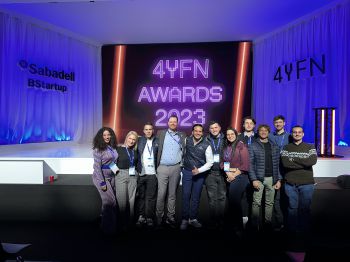 Career Lab UK Summer Internships are an exclusive opportunity to undertake a six-or eight-week paid internship with a UK employer during the summer vacation. In 2023, there are over 150 internship vacancies exclusive to second or penultimate year students at Sussex.
We connected with BSc Economics graduate, Dominic Morris, who completed his UK Summer Internship with Unmanned Life in 2021, before working with them full-time.
What subject did you study at Sussex?
Which Career Lab programme did you take part in?
Can you tell us a little about what your work involved, and what you enjoyed about it?
The company that I joined was a start-up; they were a team of less than 15! For that reason, I'm not exaggerating when I say I was given a good amount of responsibility, from joining high-profile calls, to doing pricing work for the company, and providing in-depth analysis on the market and competition. In all of this, I was still allowed to work at the pace I felt comfortable with, and was given plenty of guidance along the way.
Now, the company is more than 30. I am owning business development in certain markets, part of building our first product, doing project management work, as well as writing and refining proposals and contracts. Not only this, but travelling around Europe to meet clients,attending congresses, and having real autonomy in the work that I do.
What skills have you learned? How do you think the programme has helped you going forward?
The skills gained are endless, but there are two that really stood out to me:
The first is the ability to pitch and present the company in front of important potential partners. I have always been shy, and it gave me real confidence and precision, which is applicable both inside and outside of work.
The second is the absorption of technical knowledge. I studied economics and joined the business team at the company, but the sheer amount of exposure to robotics, drones, AI, 5G, and edge, sparked a real interest for me. Working for a smaller team means there is always a cross-pollination of ideas and knowledge, and it has opened so many future pathways that I would have previously ruled out.
What would you say to a student who is unsure about taking part in the programme?
Worst case scenario, you spend a couple of months recognising which fields you don't want to get into in the future (and get paid for doing that!).
Best case scenario, you join a fantastic team, grow into the role for the long-term, and gain a huge expanse of skills along the way! Even if you land somewhere between, there are so many benefits and opportunities presented to you.
Really, you'd be silly not to at least apply!
Interested?
Career Lab UK Summer Internships are open to all second and penultimate year students. Applications open in March 2023 and deadlines vary up until 16 June 2023. Early applications are advised, as vacancies may close at short notice.
The programme is part of Career Lab, a series of opportunities designed to develop students' skills, experiences and confidence, to help boost career prospects. Places are prioritised for students from underrepresented backgrounds, and we particularly welcome your application.
Further information: https://student.sussex.ac.uk/careers/career-lab/uk-summer-internship