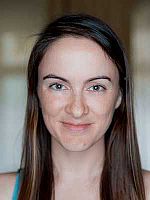 Ms
Devon Wemyss
Biography
Trained as an engineer and environmental scientist, I contribute to environmental solutions with both technical analysis skills and a broader integration of stakeholders (individuals, private sector or institutions). I have been living and working in research in Switzerland since 2009, and am originally from Calgary, Canada.
Role
Doctoral researcher at the University of Sussex
Additional affiliation as researcher at the Zurich University of Applied Sciences, Switzerland.
Qualifications
Current PhD Science, Technology and Policy Studeis, University of Sussex
2009- 2012 MSc. Environmental Science, ETH Zurich, Switzerland
2003-2008 BEng. Civil Engineering, McGill University, Canada