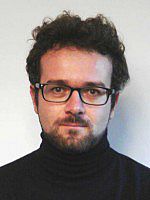 Dr
Sandro Giachi
Biography
PhD in Sociology, University of Malaga (2012-2016), Msc. in Methodology of Social Sciences (2008-2010) and Bsc. in Statistics (2004-2008), the University of Florence.
Dr Sandro Giachi has been a research fellow in transformative innovation policy at the Science Policy Research Unit (SPRU), University of Sussex, where much of his work is with the Transformative Innovation Policy Consortium (TIPC): http://tipconsortium.net
His current research focuses on the evaluation of transformative innovation policy. His previous research spanned across several topics, ranging from the sociology of innovation to the institutionalisation of science-industry relations.
He is also a member of the Research Committee on Knowledge, Science and Technology (CI-23) of the Spanish Federation of Sociology (FES), as well as a member of the Executive Committee of the Southern European Society Research Network (RN27) of the European Sociological Association (ESA).
He has been a pre-doctoral research fellow at the Spanish National Research Council (CSIC), a visiting researcher at the University of Wollongong (Australia) and the North Carolina State University (USA), and a freelance data analyst and consultant.
Role
Associate Faculty
Community and Business
Consultancy on data analysis and collection; management of informal and local systems of production
Planning and evaluation of regional policies (Regional Goverment of Tuscany)
Evaluation of university teaching and services (University of Florence)