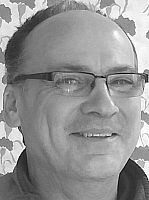 Mr
Julian Gregory
Biography
I am currently a both a research fellow and a PhD researcher, within the Science Policy Research Unit (SPRU). I am the research fellow on a pilot project for "Capability building for infrastructure delivery", which is focused on how to develop the supporting capabilities for infrastructure development, within sub-Saharan Africa (SSA); my PhD research is on "Increasing private sector investment in sub-Sahara African (SSA) electricity infrastructure". Before returning to academia, I spent 23 years working in various parts of the financial markets in both the UK and Australia.

My research interest surrounds the development of infrastructure, particularly electricity infrastructure, within SSA - "I hypothesise that the failure to develop infrastructure in SSA, is due to an inability to finance such development: and this is caused by a financing 'market failure', as a result of excessive negative uncertainty".
Qualifications
MSC (distinction) Science and Technology Policy.
BSC Politics and International Politics (joint hons).
Various financial market qualifications, in both the UK and Australia