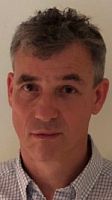 Dr
Matias Ramirez
Biography
After working ten years as a freelance journalist in Chile, I studied economics at University College London and in 2001 completed a PhD at the Manchester School of Mangement (now part of the University of Manchester) looking at how labour markets and work organisation influence organisational capabilities and technological innovation in the UK and US telecommunications sector. Subsequently, I worked as a researcher at Birkbeck College and was a lecturer at Brunel University between 2003 and 2007. I joined SPRU at the University of Sussex in 2007 and am currently senior lecturer.
My research interests were initially centred on the role of knowledge work and innovation in innovative organisations and regional clusters. This included leading an ESRC project on labour markets, knowledge transfer and innovation in China's Zhongguancun Science Park. More recently the focus of my research has been on innovation policy and societal grand challenges, with particular emphasis on questions of inclusion and sustainability in Latin America. This has led to a number of projects and publications on topics related to small producer involvement in agribusiness clusters, intermediation, transformative innovation, the sustainable development goals and the role of social movements in transformative innovation. I am actively involved in the Transformative Innovation Policy Consortium (http://tipconsortium.net/) with responsibiity for Latin America where I led a series of projects through a three-year collaboration between SPRU and Colciencias, the national Colombian science and technology agency. I am currently working with a number of universities and national science and technology agencies in Latin America including CONACYT of Mexico on developing methodologies for transformative innovation in the region.
Role
I am a senior lecturer at SPRU. I am the PI for the Transformaive Innovation Policy Consortium at SPRU and responsible for developing TIPC work in Latin America. I teach at MSc level and supervise a number of PhD students. I am also in charge of admissions for the PhD programme and deputy chair of the post graduate exam board.
Community and Business
Practitoner and policy maker reports
Social movements and inclusive innovation in urban wetlands in Bogota". Case study for background paper No 9 Fostering inclusive innovation for sustainable development, edited by Raphael Kaplinsky for "Pathways for Prosperity Commission" (based at Blavanick School of government, University of Oxford, funded by Bill and Melinda Gates Foundation. October 2018.
Contribution to "The Green Book 2030", National Science and Innovation Policy for Sustainablke Development. National straegy of Colciemcias for meeting the Sustainable Development Goals. Resoluton 0674. July 2018.
Policy orientations for a transformative regional innovation policy for Colombia. (2018). Published by SPRU and Colciencias (Department of Science and Technology, Colombia).
Patrones de colaboracion en el sistema de investigacion agropecuaria en Colombia (2017). Policy report and Policy Brief jontly published by Colciencias (Department of Science and Technology, Colombia) and SPRU.
Ramirez, M, Ibarra, C and Roa, V (2015), "Inclusión, desarrollo de capacidades y de redes sociales, para fortalecer el proyecto de "Articulación institucional de los servicios públicos agrícolas y forestales para la investigación, desarrollo e innovación en territorios priorizados", for Chilean Ministry of Agriculture and FIA (Fundacion para la Innovacion Agraria).
Ramirez, M and Dickenson, P (2007) Knowledge Workers and Knowledge Flows in China: A Case Study of Innovation in ICT in Beijing's Zhonguanccun Science Park.
Mabey, C. and Ramirez, M. (2004) Developing Managers in Europe, A European Perspective, Chartered Management Institute.
Visiting scholar and extenal examiner and reviewer appointments:
Visiting Professor at the Universidad Nacional, Medellin campus, 2017.
Reviewer for research projects for the Dutch research council NWO, 2015.
Visiting academic to Universidad Pontifice Bolivariana, Medellin to teach doctoral training module, 2016.
Referee for ESRC project proposals "First Grants application" 2009.
External examiner for Birkbeck College Business and Management Undergraduate programme 2005-2008 and University of Manchester Innovation Studies Undergraduate Programme 2018-19.
External training:
For CONACYT, Mexico: January 2018: Transformaive Innovation Policy: As part of 4 year CONACYT-TIPC consortium.
For Colciencias, Colombia April 2016: Inclusive innovation and intermediation. As part of 4 year SPRU-Colciencias memorandum agreement of training.
For the China Aerospace Science and Technology Corporation 2013-14: Knowledge and human resource management.
Consultancies:
For National University of Colombia December 2011: The impact of the growth of Asian economies Colombia, workshop on innovation, Bogota.
For Colciencias (Colombia) August 2011: Training on assisting the development of innovation capabilities through consultancies in incremental and radical innovation and organisational culture
For DEFRA 2009-2010: The role of workplace networks in developing new initiatives to reduce carbon emissions with Climate Outreach Information Network (COIN):
Monitoring and Evaluation Team for 'Climate Solidarity' project led by Climate Outreach Information Network (COIN). Funded by DEFRA. 2010-2011.
Oxford Analytica 2006: "China's Innovation System".