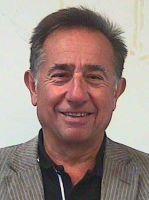 Dr
George Siantonas
Biography
Academic and professional qualifications
BA in Economics, Economic History and Philosophy from the University of East Anglia, School of Social Studies
MSc in International Management, SPRU - Science Policy Research Unit, School of Business, Management and Economics , University of Sussex
PhD in Science and Technology policy SPRU
Background
I established SIA Group in 1982, a company which grew into a thriving learning and development consultancy, serving the needs of a diverse range of clients on a global basis. In July 2011 the business was sold to The Institution of Mechanical Engineers. Since 2011 I have been an Associate Tutor in Sussex Business School.
Publications
Co-author of: 'The 13 Key Performance Indicators for Highly Effective Teams' Greenleaf Publishing, 2008
TEDx Speaker
The Challenges of Virtual Working - https://www.youtube.com/watch?v=u3NLIF0aTFk
Role
Associate Tutor in Sussex Business School teaching on a range of undergrdauate and post graduate modules - see Teaching Page.
Community and Business
Since 2011 I have been Managing Director of Neos Partners Limited a company providing consultancy services to a range of clients, including start-ups, established SMEs and multi-national corporations.
I am also a Volunteer Business Mentor providing young people who have a business idea they want help to explore with one-to-one support, guidance, and encouragement.