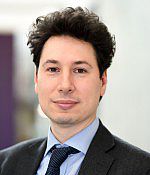 Prof
Michael Hopkins
Biography
Michael M Hopkins, BSc, MSc, DPhil (Sussex)
Michael is a biologist with subsequent degrees in Technology and Innovation Management (M. Sc. with Distinction), and Science and Technology Policy (D.Phil). He has more than 15 years experience researching the sociotechnical challenges associated with biomedical innovation.
Michael is currently Director of Research at SPRU, and for the School of Business, Management and Economics.
In recent years Michael has led a series of international research projects studying different aspects of the innovation ecosystems that support medical innovation (particularly in pharmaceuticals and diagnostics, although not exclusively).
He has been supported by grants from the European Commiss
ion, NSF, the UK's MRC, EPSRC, ESRC, and Nesta.
Additionally in recent years Michael has consulted for
the Human Genetics Commission, the Nuffield Council on Bioethics, the Strategic Advisory Board for Intellectual Property, HEFCE, and Cancer Research UK.
Michael has also provided training for staff in the bio/pharmaceuticals sector.
From 2004-2006 Michael was a Research Fellow of the Economic & Social Research Council and Medical Research Council, and from 2007-2010 a visiting fellow at Cass Business School.
Current and recent research projects have focused on:
- Novel evaluation methods for biomedical research
- Stakeholder technology assessments in the management of anti-microbial resistance
- Barriers to and incentives for interdisciplinary research
- The role of DNA patents in biomedical innovation, especially in diagnostics.
- The emergence of new technologies in diagnostics.
- The financing of R&D for drug discovery in small firms.
- Trends in Big Pharma R&D publications.
- Complementarities & interdependencies amongst funders of biomedical research
Michael lectures on Innovation in Bioscience and Medicine (for the School fo Life Sciences), Managing Change, Entrepreneurial Finance, and Managing Intellectual Property (for the School of Business Management and Economics).
M.Sc and PhD Supervision:
Michael is interested in supervising projects on a broad range of biomedical themes such as government policy (including science funding programmes, and technology policy), corporate finance, intellectual property, regulation, collaboration, novel business models, and technology foresight.
Twitter: @biotechpolicyUK
Role
Director of Research, SPRU