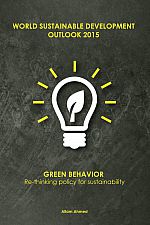 The 13th International World Association for Sustainable Development (WASD) conference took place from 1-3 June 2015 in Turkey on the theme of Green Behavior: Re-Thinking Policy For Sustainability. Founding President of the association, Dr Allam Ahmed, Senior Lecturer, SPRU, chaired the conference.
This year's conference provided a forum for industry, practitioners, government officials and academics to discuss their research in the field of green behaviour and how it contributes to aan environment in which information and tools are needed to make greener choices for actions that support environmental goals and tailoring policies to suit markets for a world sustainable future.
The multi-disciplinary conference gave participants the opportunity to share their work experiences from all over the word addressing topics of great importance such as public health, education, and transportation as well as facilitating a discussion on strengthening the linkages between industry, universities and research institutions to achieve Sustainable Development.
A collection of the best papers presented at this year's conference is available in World Sustainable Development Outlook 2015.
The international conference is being followed by a Diaspora International Conference organized in collaboration with the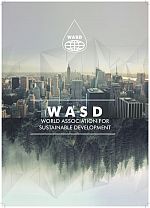 UNESCO Chair on Transfer of Technology (UNESCOTT) which will be held at the University of Sussex from 11 – 12 June.
The theme of this conference is Role of universities and research institutions in managing knowledge for a sustainable inclusive growth in Sudan.
The main objective of the diaspora conference is to provide a forum for researchers, professionals and scholars of diverse interests and backgrounds to engage in discussions on innovative approaches to the challenges facing the future of Sudan and the Sudanese Diaspora across the world.
To attend the diaspora conference please contact: Diaspora2015@worldsustainable.org
In 1999, Dr Ahmed established WASD to promote the exchange of knowledge and improve the understanding of the roles of science and technology in achieving sustainable development all over the world.
For more information on WASD please see the brochure.