As SPRU looks ahead to its 50th anniversary next year, it is embarking on an ambitious new research strategy, focused on long-term transformative change and innovation. As part of this strategy, SPRU has recruited three dynamic, innovative and highly respected academics to help shape the next stage of SPRU's development. We are delighted to announce the following appointments:
September 2015, Tim Foxon joins from the University of Leeds as Professor of Sustainability Transitions.
Benjamin Sovacool will join from Aarhus University in Denmark in November this year as Professor in Energy Policy and Director of the Sussex Energy Group (SEG).
Maria Savona, formerly Senior Lecturer in SPRU, has been promoted to the post of Professor of Innovation and Evolutionary Economics.
Professor Johan Schot, Director of SPRU, said: "I and my colleagues are delighted to have these eminent scholars within SPRU. I am looking forward to working with them to develop and implement a new set of research initiatives around the theme of Transforming Innovation initiative. They will take forward SPRU's commitment to developing empirically grounded and theoretically challenging interdisciplinary research that addresses real world problems.".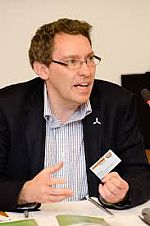 Tim Foxon is a leading expert of innovation systems and processes for a transition to a low carbon economy. He is interested in how path dependency arises through co-evolution of technologies and institutions, how this can lead to lock-in of particular paths, and how policies to promote diversity of options and long-term thinking can help to overcome such lock-in.
Upon his appointment, Tim commented: "I am very happy to be joining SPRU. For me, realising a sustainability transition, i.e. a transition to an economy and society that delivers enhanced human wellbeing and social equity whilst remaining within planetary boundaries, requires high-quality interdisciplinary research, for which SPRU is world-renowned. This needs to address how technological and social innovation can be harnessed to address the challenges of mitigating climate change and other global environmental and social problems."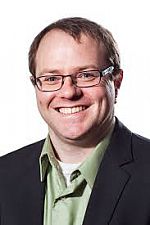 Previously the Director of the Center for Energy Technologies and Professor of Business and Social Sciences in the Department of Business Development and Technology at Aarhus University in Denmark, Benjamin Sovacool conducts research on issues pertaining to energy policy, energy security, climate change mitigation, and climate change adaptation. More specifically, his research focuses on renewable energy and energy efficiency, the politics of large-scale energy infrastructure, designing public policy to improve energy security and access to electricity, and building adaptive capacity to the consequences of climate change.
He said: "There is an often hidden or seldom discussed social and ethical dimension to contemporary energy and climate problems. SPRU is renowned for taking a fresh, holistic, systems approach to energy, climate, and innovation challenges and I am very excited to join this world-class center of excellence."
In additional to his professorial role, Benjamin will lead the Sussex Energy Group (SEG), the largest research group within SPRU and one of the largest independent social science energy policy research groups in the world. Under his leadership, SEG will continue its ambition to identify ways of achieving transitions to sustainable, low carbon energy systems whilst addressing other important policy objectives such as energy security and affordability.

Finally, Maria Savona's main research interests are the economics and policy of innovation in services, theory and micro-econometrics of innovation; barriers to innovation; regional distribution of innovation activities; structural change, economic growth and development. Her expertise will continue to progress the study of the Economics of Innovation that has been a central pillar of SPRU's diverse research portfolio.
Maria said: "I am delighted to be promoted to Professor where I will continue to undertake research into issues related to economics of innovation and industrial economics. My current work is focused on reconciling the post-crisis tendency to "re-industrialise" Europe with the need to de-materialise economies to ensure environmental sustainability and fuller employment. Given the current world economic situation, addressing the need for economic growth and innovation in a manner that is sustainable and inclusive is essential for future stability."
For further information on SPRU's Anniversary Year and related activities which Tim, Benjamin and Maria will be involved in, please visit the Anniversary page.