With almost 50 years of experience, SPRU is internationally recognised as a leading centre of research on science, technology and innovation policy.
Latest SPRU News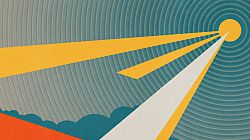 Conference: Mission Oriented Finance for Innovation
22-24 July

Conference summary
Policy Briefs
Twitter: @SPRU #MOFI2014
Live streaming (Wednesday only)
About SPRU
Founded in 1966 by Christopher Freeman, a pioneer of what is now known as innovation studies, SPRU was one of the first interdisciplinary research centers in the field of science and technology policy and management.
Today, with over 50 faculty members, SPRU remains at the forefront of new ideas, problem-orientated research, inspiring teaching, and creative, high impact engagement with decision makers across government, business and civil society. Read more about SPRU.