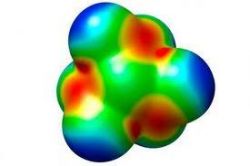 The goal of the hit-to-lead chemistry process is to identify related compounds with improved potency, reduced off-target activities (undesirable activities at other biological targets), and physiochemical/metabolic properties suggestive of reasonable in vivo pharmacokinetics. Following hit confirmation (re-test and confirmation of chemical structure and QC), several compound clusters will be chosen according to their characteristics.
An ideal compound cluster will:
(i) have compound members that exhibit a high affinity towards the target (less than 1 µM)
(ii) moderate molecular weight (<300mwt)
(iii) low-moderate lipophilicity (cLogP<3)
Affinity, molecular weight and lipophilicity can be linked in single parameter such as ligand efficiency (LE) or lipophilic ligand efficiency (LLE) to assess druglikeness.
(iv) suitable for the rapid synthesis of new analogues
(v) have not been claimed by anyone else in a patent
(vi) not metabolised by common metabolic enzymes or bind strongly to human serum albumin
(vii) be soluble in water(above 100 µM)
(viii) be stable both in air and aqueous environments
(ix) exhibit cell membrane permeability as measured in a CaCo2 or MDCK cell line
(x) show significant biological activity in a cellular assay
(xi) nontoxic in cell assay
(xii) show selectivity versus other related targets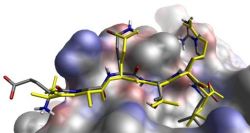 Additional compounds will be synthesised (or purchased where available) with the objective of improving the above properties and building confidence that one of these clusters has the potential to produce a drug molecule. It is important to realise that this is not a decision driven by enzyme potency alone but a combination of the above properties. Where possible, hit molecules will be crystallised into the target protein with the hope that detailed knowledge of the binding of the compound to the active site can be used to direct further optimisation.