The MA in Writing History is unique in its breadth and depth of expert contributors. It includes practitioners at the forefront of writing popular history, leading academics in history and 'insider' industry expertise in the form of literary agents, publishers and those involved in radio and tv production and commissioning
Please find below a selection of the experts that are contributing to the MA in Writing History, together with some brief details and links to where you can find out more information about them.
Aside from their many accomplishments, the common thread that unites each of them to the MA in Writing History, is an expressed desire to create a sense of dialogue between themselves and the students on this course. The dialogue between academic historians and what might be termed popular historians has been central to the development of this programme, as well as each of its individual courses, and it remains an essential ethos for everyone involved in the Writing History MA.
Expert Practitioners
Juliet Gardiner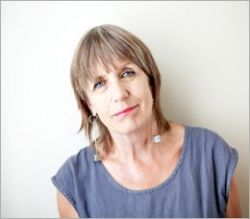 Writing, editing and talking about history is what I do and have done all my adult life. Since 2001 I have been a full time writer. My most recent books are The Thirties an intimate history and The Blitz: the British under attack (both published by Harper Press in 2010). I am a frequent broadcaster both on television and radio, review for the national press and periodicals and have held various academic appointments. I was the historical advisor on the film version of Ian McEwan's novel Atonement in 2007 and for the new series of Upstairs Downstairs for BBC One in 2010.
Sarah Gristwood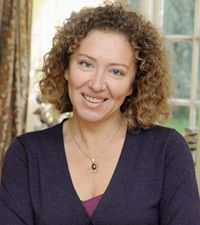 After leaving Oxford, Sarah Gristwood began work as a journalist, writing at first about the theatre as well as general features on everything from gun control to Giorgio Armani. But increasingly she found herself specialising in film interviews - Johnny Depp and Robert De Niro; Martin Scorsese and Paul McCartney. She has appeared in most of the UK's leading newspapers - The Times, The Guardian, The Telegraph (Daily and Sunday) - and magazines fromCosmopolitan to Country Living and Sight and Sound to The New Statesman.
Turning to history she wrote two bestselling Tudor biographies,Arbella: England's Lost Queen and Elizabeth and Leicester; and the eighteenth century story Perdita: Royal Mistress, Writer, Romantic which was selected as Radio 4 Book of the Week. Presenting and contributing to several radio and tv documentaries, she has also recently published a book on iconic dresses, Fabulous Frocks (with Jane Eastoe); and a 50th anniversary companion to the film Breakfast at Tiffany's.
Lucy Ingles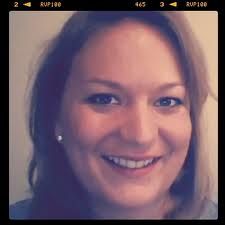 I am a writer. A historian. Blogger. Speaker.
The Georgian London blog is the largest body of study on eighteenth century London freely available online. It's 'award-winning' – in January 2010 it won an unprecedented two Cliopatrias in the US History News Network's Awards and is used as a secondary source by students from institutions such as King's College London, University College London and Christie's. It has featured in The Times, the Guardian and Time Out.
My book on the Long Eighteenth Century in London will be out in hardback in March 2012, published by Penguin. It hopes to chart the development of the city we know today through ideas, people and built history (and sex, slavery, politics, money, theatre, literature and working life).
My novel for young adults, about a fledgling detective agency and set in Victorian London will be out in 2013, published by Chicken House Books.
Roger Moorhouse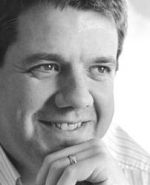 Roger Moorhouse is an experienced historian, researcher and writer specialising in modern German and Central European history, with particular interest in Nazi Germany, the Holocaust, World War Two in Europe and the former German eastern territories.
His latest book "Berlin at War" was published in paperback in the summer of 2011 by Vintage.

He is now working on his next book "The Devils' Alliance", due for publication in 2014
Glyn Prysor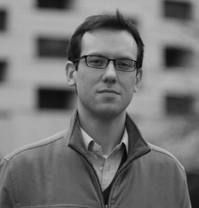 Glyn Prysor was born in 1981 and educated at Oxford University, where he completed a doctorate and taught modern history. His work has focused on the psychological and social experience of warfare and his first book, Citizen Sailors: The Royal Navy in the Second World War, was published by Penguin in 2011.

Sian Rees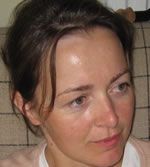 Siân Rees was born and brought up in Cornwall, spending much of her childhood in boatyards and at sea. She read Modern History at Magdalen College, Oxford and then spent a decade travelling and living abroad. Her first book, The Floating Brothel: the extraordinary true story of the Lady Julian and its cargo of female convicts bound for Botany Bay was written after living in Melbourne, Australia, and published in 2001. It was followed by The Shadows of Elisa Lynch: how a nineteenth-century Irish courtesan became the most powerful woman in Paraguay (2003) after a stint in South America, and The Ship Thieves: the true tale of James Porter, colonial pirate (2006). Her next publication, Sweet Water and Bitter: the Ships that Stopped the Slave Trade, will be published by Chatto & Windus in February 2009. She lives in Brighton with her two small sons.
Kate Summerscale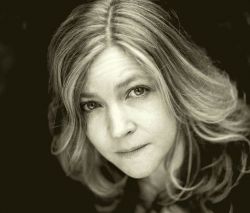 Kate Summerscale was born in 1965. She is the author of the bestselling The Queen of Whale Cay, which won a Somerset Maugham award and was shortlisted for the Whitbread biography award. She has also judged various literary competitions including the Booker Prize. She lives in London with her son.
The Suspicions of Mr Whicher or The Murder at Road Hill House, published by Bloomsbury in April 2008 and inpaperback in April 2011 has been awarded the Samuel Johnson Prize for Non-fiction 2008. The hardback now available containes a special eight-page gatefold section of contemporary documents from the Road Hill House investigation, including letters, police reports and Whicher's case notes.
Mrs Robinson's Disgrace is a compelling story of romance and fidelity, insanity, fantasy, and the boundaries of privacy in a society clinging to rigid ideas about marriage and female sexuality. To be published by Bloomsbury in May 2012, Kate Summerscale brings to life a complex, frustrated Victorian wife, longing for passion and learning, companionship and love.
Alex von Tunzelmann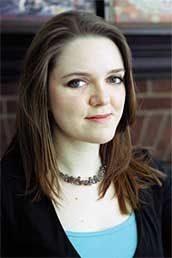 Alex von Tunzelmann is the author of Red Heat: Conspiracy, Murder, and the Cold War in the Caribbean (2011), an account of the "secret war" waged by the United States against communism in Cuba, Haiti and the Dominican Republic, culminating in the Cuban Missile Crisis. Her first book was Indian Summer: The Secret History of the End of an Empire (2007), retelling the story of India and Pakistan's independence and partition through the lives and experiences of the key players. She has written for publications including The New York Times, Lonely Planet Magazine, History Today and the Evening Standard. Her weekly column about the historical accuracy of feature films, Reel History, appears on The Guardian's website. She was educated at Oxford and lives in London.
Leading Academics
Dr Carol Dyhouse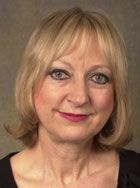 Carol Dyhouse trained as a social historian and as a teacher. After a first degree in history from the University of Reading, she studied for a Diploma in Education, (awarded with distinction) and then an MA in Modern Social History (also awarded with distinction) at the University of Lancaster. After many years of teaching at Sussex and elsewhere Carol now spends most of her time researching and writing. She is active on the editorial boards of Women's History Review and History of Education, and has been a Fellow of the Royal Historical Society since 1998. In recognition of her scholarly work on the history of women's education, Carol was awarded an honorary degree (D.Litt) from the University of Winchester in 2004.
Dr Jim Endersby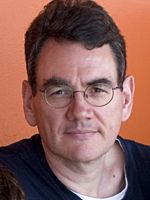 I am a specialist in the history of science, with particular interest in the impact of empire on nineteenth-century Britain, science and literature, and in the reception and influence of Darwinism. I am interested in hearing from prospective postgraduate students with interests in any area of Victorian British history, particularly the history of the sciences, or in the early/mid-twentieth century life sciences, particularly their social and cultural impacts.
During 2010, I was a Distinguished International Scholar and visiting professor in the Department of History and Sociology of Science at the University of Pennsylvania, Philadelphia, USA.
My first book, A Guinea Pig's History of Biology (2007), won the Royal Society of Literature's Jerwood Prize and was longlisted for the Guardian First Book Award. It has been published in hardback and paperback in the UK and USA, and a Spanish translation was published in 2009. My second, Imperial Nature: Joseph Hooker and the practices of Victorian Science (2008), was published by the University of Chicago Press and will be appearing in paperback in 2010. I edited a new edition of Darwin's On the Origin of Species that was published by Cambridge University Press in May 2009.
I am also writing a history of imperial science and classification for Atlantic Books (UK) that will be published by Metropolitan Books (Henry Holt & Company) in the US. Tentatively called A Place for Everything: how science and empire ordered the world, it will explore the connections between science and empire during Coleridge's "Second Scientific Revolution", by looking at the ways new sciences were shaped by new classifications.
Dr Ian Gazeley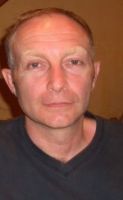 I am and economic and social historian of modern Britain. I have particular interests in the labour market, poverty and inequality, health and nutrition. I have written a book on Poverty in Britain 1900-65 (2003) and, in conjunction with Nicholas Crafts (Warwick) and Andy Newell (Sussex), I edited and contributed to Work and Pay in Twentieth Century Britain (OUP 2007).
I am currently Principal Investigator on a £1.1m ESRC funded project on Living Standards of Working Households in Britain, 1904-1960 (with Andrew Newell, Co-Investigator), which is funded until 2013. This project involves the digitization of the Ministry of Labour 1953-4 Household Expenditure Survey and the creation of a web-based centre on British Living Standards, which will be hosted at the Poverty Research Centre at Sussex. This project was recently reported in the Daily Telegraph.
I am also working on a project with Claire Langhamer (Sussex) on happiness and economic well-being in 1930s Britain, using data collected by Mass-Observation. I believe that important changes in economic and social relations occurred during wartime periods and I am currently Co-Director of the Sussex Centre for War and Society. I supervise a number of Sussex D.Phil students working in this area as well as on topics relating to by my main research interests.
Dr Claire Langhamer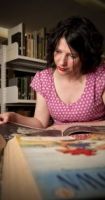 At postgraduate level Dr Langhamer currently teaches a core course for the MA in Life History Research entitled Critical Approaches to Mass-Observation. She has also taught the MA Contemporary History core course, Historical Skills and Methods: doing a research project, and options including The History of Feminism, Women's Lives, Life Histories and Social Change and Making a Contemporary History Video Documentary.
Claire's first book explored the complex relationship between women and leisure in England across the period 1920-1960. Departing from approaches which have focused upon particular activities or institutions, Women's Leisure in England, 1920-1960 placed everyday experiences at its centre and paid particular attention to the meanings and understandings of leisure which emerge from the oral history method. The book argued that experiences and perceptions of leisure were fundamentally structured along life-cycle lines: leisure in youth was often characterised by freedom and independence whilst leisure in adulthood became a vehicle for service and duty to others.