Thirty Years of Staying Power: A Workshop on the History of Race in Britain - Fri 12 Dec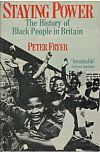 2014 marks the thirtieth anniversary of the publication of Peter Fryer's landmark book Staying Power: The History of Black People in Britain. This workshop brings together leading historians to assess the enduring influence of the book and past, present and future directions in the study of race in this country. For more information and to book your place visit the Thirty Years of Staying Power page.
The History Department at Sussex is a stimulating and friendly place to study with a long-standing reputation for innovative, interdisciplinary teaching and research. For over fifty years, we have been a leading part of the university and continue to offer a wide range of undergraduate courses that aim to challenge our students and teach them to think critically about the past, present and future. We believe history matters: understanding how we got here is essential both for making sense of the world around and planning its future.
With these goals in mind, the department offers a variety of undergraduate and postgraduate degrees and we also have a lively community of doctoral students working on a diverse range of topics.
The department has an international reputation for research in many different areas. Sussex historians have, for example, produced ground-breaking work in the history of science, environmental history, the history of rights, modern political thought, Jewish history, the history of emotions, the history of childhood and youth, the history of war, and the history of living standards and economic inequality. Our research and teaching interests span the globe: Britain, Europe, America, North Africa, India, China and the Middle East are areas of particular strength.
If you want to find out more about history at Sussex, explore our website, contact us by email or come to an open day on campus.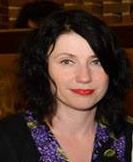 Professor Claire Langhamer
Head of History