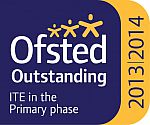 Our partnership offers a one year, full-time Postgraduate Certificate in Education (PGCE) in Secondary course, providing both an academic award at Master's level and Qualified Teacher Status (QTS). This course will empower you to develop the professional knowledge, skills and characteristics you need to become a successful teacher of pupils aged between 11 and 16 (with post-16 enhancement). The partnership's Secondary PGCE is currently available in the following subjects: English, Drama, Music, Geography, History, Classics with History or Ancient Languages, Modern Foreign Languages, Mathematics, Mathematics 7-14, Science (with specialisms in Biology, Chemistry and Physics) and Psychology.
Whilst the PGCE Secondary is offered as a distinct route to QTS, School Direct trainees in our partnership schools also have the opportunity to follow the same course and receive the same award.
During the course you will learn to:
express the values, virtues and expectations of successful professionals, challenging learners to fulfill their potential and enjoy learning
secure a strong subject knowledge and critical appreciation of the curriculum and pedagogy in subject specialisms
plan, teach and reflect upon successful teaching and learning strategies, and their impact on pupil progress
anticipate and respond to the different learning, motivation and personal abilities and needs of individuals, groups and classes
develop effective classroom management techniques which promote good behaviour
assess the progress pupils make, and the ways in which this can be enriched
establish an understanding of a range of whole-school issues, the values and assumptions that underpin them, and their application to school and classroom practice
meet the professional requirements for conduct and practice as set out in the Department for Education's Teacher's Standards.
Teaching, learning and assessment
PGCE courses are delivered in partnership between the University and over 75 schools, colleges and academies across Sussex. Professional learning across the partnership is secured through a combination of taught sessions at the University and school-led professional development and classroom practice. You will start your course with a 2-3 week induction at the University in September, which is followed by a programme of lectures, seminars and workshops every Friday. These involve presentations, group work, role play, classroom modelling and peer teaching for which you will explore ideas and approaches, and reflect on your own experiences. Alongside curriculum sessions which explore the most recent developments in subject specialisms, cross-curricular professional studies bring the cohort together to engage in broader educational issues led by visiting speakers and research-informed faculty.
Over the course of the acdemic year (190 working days), you will undertake two periods of professional practice in two different schools (a minimum of 120 working days). Initially, you will benefit from a 'serial placement' in which your working week is divided between four days in school and a day of further training and reflection at the University. Towards the end of the course, however, you will teach five days a week in school as aapproximate a 'block placement'.
At all stages, you will receive comprehensive and personalised support from a dedicated university curriculum tutor, as well as an experienced subject mentor who will give you extensive tutorial support. A senior professional tutor will also provide you with a programme of practice-based professional studies. Your progress will be assessed through observations, feedback and discussion. To this end, you will create and maintain a portfolio of evidence demonstrating how you have met the various Teacher's Standards.
You will engage with the theoretical foundations of classroom practice and demonstrate the depth of your professional knowledge by completing academic assignments during the course.
You will earn the PGCE award having successfully completed all the modules that make up the PGCE Secondary course. These are illustrated in the following table:
| Module | Mode of assessment | Credit level & weighting |
| --- | --- | --- |
| Professional Practice 1 | Professional Practice Profile assessing quality of teaching and professionalism over first half of year | 15 Credits / Level 6 |
| Curriculum Studies 1: Applying Professional Knowledge | Coursework essay evaluating impact on pedagogy on professional practice (5000 words) | 30 Credits / Level 7 |
| Professional Practice 2 | Professional Practice Profile assessing quality of teaching and professionalism over second half of year | 15 Credits / Level 7 |
| Professional Knowledge for Schools | Portfolio of Evidence to map your progression in relation to Teachers' Standards and explored further at end of assessment in an exit interview | 30 Credits / Level 7 |
You can also opt to undertake this additional module for futher academic credit:
| Module | Mode of assessment | Credit level & weighting |
| --- | --- | --- |
| Curriculum Studies 2: Researching Professional Knowledge | Coursework presentation analysing the findings of a small-scale school-based research project | 30 Credits / Level 7 |
The PGCE Secondary course would constitute the first year of the Master of Education (MEd) course. Successful graduates of the Secondary PGCE carry up to 90 Master's level credits towards this postgraduate course which can be taken part-time by Newly Qualified Teachers.
How to apply
Applications for all Initial Teacher Education courses are made online via the UCAS Teacher Training portal from 27th October 2015.
Funding
See the Scholarships, fees and living costs web page for information on fees and eligibility for financial support. Specific information on bursaries, financial incentives and other sources of funding for Initial Teacher Education students are available from the Department for Education.
See also PGCE & School Direct Trainee Funding: 2016/17 [PDF 161.43KB].

Enquiries
General enquiries about any ITE course, including application queries, should be directed to the ITE admissions team:
E: iteadmissions@sussex.ac.uk
T: +44 (0)1273 877888