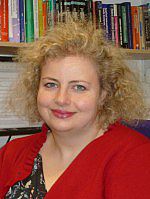 Dr
Dimitra Petropoulou
Biography
Dimitra Petropoulou completed her PhD in Economics at the London School of Economics in 2007 with an ESRC scholarship, after which she joined Hertford College, University of Oxford as a Stipendiary Lecturer in Economics (2006-2011). In 2010-2011, Dimitra was made Director of Studies in Economics at Hertford College and also lectured in International Trade (MSc level) at the London School of Economics. Dimitra was an affiliate of the Centre for Economic Performance (CEP) till 2010 and an associate of the International Trade Research Group, University of Oxford, from 2006-2011.
Prior to her PhD, Dimitra completed the MSc in Economics, MSc in Management (distinction; scholarship from the Interdisciplinary Institute of Management), and BSc in Economics (first class honours) at the London School of Economics. Dimitra has been teaching economics since 1999 and was awarded the LSE Economics Department Teaching Prize for 3 years running (2000, 2001, 2002); she was nominated for a Rising Star (ILTHE) National Teaching Fellowship in 2004. Dimitra is also an associate of the Economics Network of the UK's Higher Education Academy.
Dimitra joined the Department of Economics at the University of Sussex as a Lecturer in Economics in September, 2011.
Role
Lecturer in Economics
Administrative roles:
Year 2 tutor for Economics degree courses
Convenor of the BSc Economics course