Update your equality information in MyView
Posted on behalf of: University of Sussex
Last updated: Monday, 15 March 2021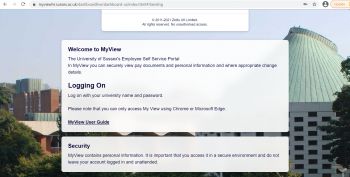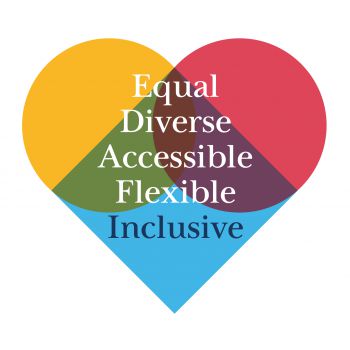 A new self-service portal allowing University of Sussex staff to update their equality data will support the University to appreciate and respond to differences in experience between groups with certain protected characteristics.
The new portal allows you to record details related to:
carer status
disability/impairment
gender identity
race/ethnicity
religion/belief
sexual orientation
The Director of Human Resources, Siobhan O'Reilly, says: "All of this personal data will be used anonymously to help us identify trends and highlight areas for attention in our equalities work."
The University already gathers and publishes staff equality data. These data sets are primarily based on information that staff provide on an equality monitoring form when they apply for a job at Sussex.
Siobhan says: "Collecting this information enables us to build a picture of the diversity of our staff, identify whether there are any differences in the experiences of staff with different characteristics, and take action to address them."
From today (Monday 15 March) you can update your equality data at any time via MyView, the portal you use to view your payslips. This provides a convenient and confidential way for you to share personal information and to update it whenever you wish.
Siobhan says: "Introducing the portal allows us to capture a wider range of information on some of the protected characteristics and gives the opportunity for a broader range of responses that better reflect the diversity of our staff."
Only authorised staff in Human Resources who need access to records for essential processing can see the data. Personal information will never be accessible to anybody else – including your colleagues, your line manager, Heads of School or Divisional Directors.
Sharing this information is voluntary and it is your choice whether you want to provide this information.
Siobhan says: "Such a simple action could make a genuine difference and provides you with an opportunity to be part of making Sussex more inclusive."
See further details about why we are asking you to provide your equality data and how it will be handled, process and used.
Guidance is also available about how to log in to MyView, how to complete the question on whether you have a disability, and how to use the 'self-describe' function for some questions.
If you'd like to leave a comment, enter your ITS username, password, and your comment. The comment may need approval before it is displayed, so don't expect your comment to appear right away.
By submitting a comment you are agreeing to the Acceptable Use Policy.