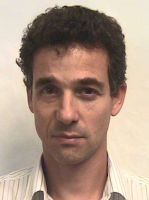 Dr
Matias Ramirez
Dr Ramirez undertakes in the following areas:
Relating knowledge work to innovation. This includes research into areas of knowledge management, the relationship between labour mobility, networks of knowledge workers, communities of practice, epistemic communties and knowledge flows. He was also the principal investigator in an ESRC funded project looking at networks of knoweldge workers in China's largest high technology park between 2006 and 2007.
Knowledge transfer in regional (cluster) and technological systems in developing country contexts. This included a British Academy funded project on the role of intermediaries in the transfer of knowledge in Peru's emerging mango cluster and a comparison of emerging clusters in Latin America.
International comparative analysis of employment regimes and management in high technology sectors and how networks of professional, occupational and practice-based networks are configured across national systems.
He has published in numerous journals including British Journal of Industrial Relations, International Journal of Human Resource Management, Industry and Innovation, International Journal of Innovation Management, Service Industries Journal, New Technology Work and Employment and Regional Studies.
He currently supervises 4 PhD students and is willing to consider new students in the above or similar areas.
Dr Ramirez was on the editorial board of Work, Employment and Society between 2008 and 2010. He has also reviewed papers for numerous journals including Research Policy, International Business Review and Journal of Change Management. He has undertaken consultancy projects in innovation management and management of networks of organisations.
Matias currently convenes "Managing Knowledge" on the post-graduate SPRU masters programmes. He also convenes "Comparative Business Systems" on the International Management programme and teaches "Organisational Theory" on Sussex's MBA programme. Matias was also director of the Business and Management Studies undergraduate programme at Sussex for two years from 2008 and is currently SPRU teaching coordinator.
Student Consultation
If you would like to fix an appointment, please e-mail me saying you would like to see me and I will e-mail you back with some suggested days and times.
Matias Ramirez