Business and Management is a young department with ambitious plans for expansion. Our aim is to develop flagship provision with strong industry links in business, finance, executive education and through our MBA.
This is complemented by our broad portfolio encompassing Finance, Accounting and Banking; International Business, Strategy and Entrepreneurship; Operations and Supply Chain Management; and Organisational Behaviour and Marketing. We create opportunities for staff and students to develop within a world-leading academic community, producing research at an international level of excellence.
Professor Carol Alexander
Head of Department

Postgraduate scholarships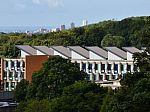 A number of scholarships are now available for postgraduate study in Business and Management:
Young Finance Scholars' Conference and Quant Finance Workshop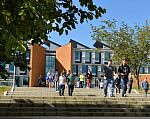 Thursday 8 and Friday 9 May 2014
Jubilee Building
The Finance group is pleased to announce a conference specially designed for junior scholars in Finance on Thursday 8 May, followed by a (separately bookable) Quantitative Finance Workshop on Friday 9 May.
Contact
Department of Business and Management
Jubilee Building, University of Sussex
Falmer, Brighton
BN1 9SL
UK
Undergraduate
E ug-bam@sussex.ac.uk
T +44 (0)1273 678273 (ext. 8273)
Postgraduate
E bampg@sussex.ac.uk
T +44 (0)1273 872984 (ext. 2984)