SEG shares an Advisory Group with the Centre on Innovation and Energy Demand.
Paul Appleby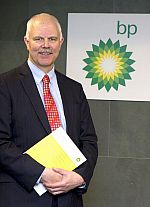 Paul Appleby leads the analysis of long term energy market developments for BP. His career at BP spans 30 years, and includes a variety of roles in BP's gas and alternative energy businesses. Most recently he was the custodian of the investment appraisal process for BP's gas, power and renewables businesses worldwide.
He received his theoretical training in economics at Cambridge University (MA and MPhil); and served a practical apprenticeship as a Fellow of the Overseas Development Institute, posted to Malawi. He is an associate lecturer in energy economics at the University of Surrey, and a member of the Council of the British Institute of Energy Economics.
Dustin Benton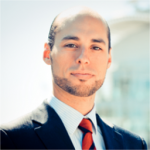 Dustin started with Green Alliance in June 2011, and runs the Low Carbon Energy and Resource Stewardship themes. His role includes responsibility for work on energy efficiency and renewables, the UK's electricity market, and CCS, alongside work on resource scarcity and the Circular Economy Task Force.
Before joining Green Alliance, Dustin worked for the Campaign to Protect Rural England where he led work on the relationship between landscape protection, climate change, and new energy infrastructure. He also led on the future of land use, and was a key contributor to CPRE's Vision for the Countryside, which provides a long term perspective on how the countryside should be managed in light of increasing demands on the land.
He holds an MA in political thought and theory from the University of Birmingham and an MA in international relations and French from the University of St Andrews.
Wolfgang Eichhammer

Dr Wolfgang Eichhammer is a physicist with international experience in designing and evaluating energy efficiency and renewables policies as well as climate policies. He has been Head of the Competence Center Energy Policy and Energy Markets since 2012.
http://www.isi.fraunhofer.de/isi-en/x/mitarbeiter-seiten/ei.php
Steven Fawkes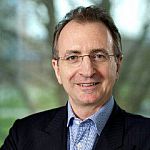 Steve has thirty years' experience in energy management and new energy, implementing energy management programmes in large multi-premise organisations, advising governments on policy, as well as building energy services businesses from start-up. He has over 150 publications including the book: "Outsourcing energy management" (Gower, 2007) and "Energy Efficiency" published in September 2013. Steve has given keynote presentations in UK, Europe, North America, Asia, Africa and the Middle East.
He is currently developing energy efficiency retrofit programmes and financing solutions in Europe and North America.
Blog:
Alex Gilbert
Alex is Investment Manager at Amber Infrastructure and has an extensive background in clean-tech venture capital and low carbon
development.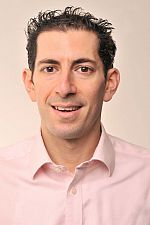 Amber Infrastructure is the Fund Manager of several sustainable investment vehicles, which match government money with private sector capital to deliver public infrastructure, regeneration and green energy projects across the UK. His specialisms include low carbon investment, regeneration and green energy projects. Alex has primarily focused on Amber's successfully deployed EIB-backed 'JESSICA Funds', which includes the London Energy Efficiency Fund (LEEF) and the Scottish Partnership for Regeneration in Urban Centres (SPRUCE).
Alex focuses on investment opportunity origination, transaction execution and the oversight of asset management. He is in regular communication with London's developers and sponsors of regeneration, district heating, energy efficiency and renewables schemes. Alex joined Amber Infrastructure in 2011 but he has worked in the energy and low carbon arenas for 16 years; across investment, sales and consultancy. He has a degree in Economics (First Class) and a Masters in Advanced Energy and Environmental Studies (Distinction).
Jeff Hardy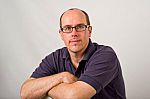 Dr Jeff Hardy is a Senior Research Fellow at the Grantham Institute for Climate Change and the Environment and also Acting Head of Science for the Intergovernmental Panel on Climate Change WG3 Technical Support Unit, based at Imperial College London. His research focuses on society led low carbon transformations. He is on a 12-month sabbatical from Ofgem, where he was Head of Sustainable Energy Futures, focusing on non-traditional business models, horizon scanning future energy systems, climate change adaptation and sustainable development. Previously has worked at the UK Energy Research Centre, the Energy Generation and Supply Knowledge Transfer Network, the Royal Society of Chemistry, the Green Chemistry Group at the University of York and at Sellafield as research chemist in a nuclear laboratory.
Simon Harrison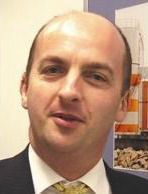 Simon Harrison is the Group Strategic Development Manager at Global engineering management and development consultant Mott MacDonald, and also chairs the IET's Energy Policy Panel and Power Networks Joint Vision activity. An electrical engineer, Simon has played a key role in developing Mott MacDonald's renewable, thermal and nuclear power businesses, including opening a number of new geographic and sector markets. He also has an interest in energy policy, and has directed a number of key studies in the UK. During his career Simon has played key roles in the development and financing of numerous privately financed infrastructure projects in sectors including power, water, transport, telecommunications and the built environment. In power, he has taken a leading role in many privately financed generation projects around the world as well as privatisations and acquisitions. Prior to this he undertook planning of major electricity transmission and distribution systems. He is a visiting professor at Southampton University and is a Fellow of the IET and the Institute of Energy.
Ronan Palmer

Ronan Palmer is a Director, Strategy & Planning, at Ofwat. Prior to joining Ofwat in November 2015 he was Chief Economist to the Environment Agency. Previously he had been a regulatory economist for the newly privatised National Grid Company from 1991, and worked in the UK's Department of Environment on water privatisation and policy appraisal. He has a degree in Philosophy and Economics from University College Dublin.
Shelaine Siepel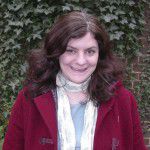 Shelaine is an Environmental Management Systems specialist and Associate of the Institute of Environmental Management and Assessment, with an MSc in Science and Technology for Sustainability. Shelaine has been working in the sustainability sector for over 12 years, including 8 years with the Sustainable Business Partnership, overseeing its spin out in early 2011 from a local authority project to a Community Interest Company. She developed the UTILISE Course and Sustainable Business Network, recognising the need to not only help businesses identify savings through resource efficiency, but also provide the link to the local suppliers that can help them turn their good ideas into action.
Fred Steward

Fred joined PSI in October 2009. Prior to this, he led innovation research at the business schools of Brunel University and Aston University. Seconded to NESTA in 2008, he has advised government departments in the UK, Europe and China on innovation and sustainability. During 2009, he was seconded to Advantage West Midlands to develop a bid to the European Institute of Innovation & Technology for a climate change Knowledge & Innovation Community. He is Visiting Professor at Imperial College, London and President of the European Association for the Study of Science & Technology, EASST.
His primary research interest is in 'transformative innovation' - pervasive, radical, system-wide social and technological change. His approach to this is a synthesis between innovation network concepts and sociotechnical transition theory. The focus of his research is the role of innovation in addressing the global challenge of climate change and environmental sustainability, and the implications of this for policy.
.
Jeremy Vincent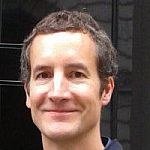 Jeremy is Head of Energy Social Research at BEIS. He leads a team responsible for developing the social research evidence on energy efficiency and ensuring that policy-makers have access to this. The team's outputs include surveys, behavioural trials and a wide range of reports using other social research methods.
David Vincent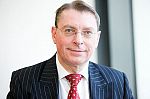 Following a career in Government service and the Carbon Trust spanning over 35 years, David Vincent is now an independent strategic energy consultant. He has extensive experience in the fields of energy efficiency, renewable energy technologies, energy technology innovation, carbon emissions reduction and climate change mitigation with a particular focus on low carbon buildings and technology innovation. He has designed, managed and directed energy/energy efficiency RD&D and advice programmes, and helped develop policy instruments such as the climate change levy and climate change agreements with the energy intensive industries. He was Technology Director at the Carbon Trust, which he helped set up in 2000-01. He has worked with leading organisations involved in low carbon building design and construction research including Bovis Lend Lease, Arup and BRE. He advises universities and researchers at UCL, Loughborough, Cardiff, Surrey and Sussex, and the Research Councils, on clean energy technology innovation, training of building professionals and behavioural aspects of the energy system transition. He has served on Marks & Spencer's Plan A committee. He has worked with the Foreign and Commonwealth Office on a major initiative to promulgate the UK's approach to moving to a low carbon economy to other countries facing similar challenges; and with the Department for International Development and the World Bank on clean energy technology innovation models for developing countries. He has also worked with Hitachi and EDF on the Energy Technologies Institute's Smart Systems and Heat programme; and professional bodies including the Chartered Institution of Building Services Engineers on a range of policy and buildings related matters.
Joanne Wade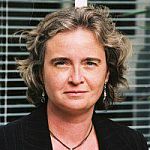 Dr Joanne Wade is a sustainable energy expert with 25 years' experience in energy efficiency and community energy. She is the Director of the Association for the Conservation of Energy, and combines this role with freelance consultancy and research work. She is an Honorary Senior Fellow at Imperial College London, a member of the Energy Advisory Panel of the Energy Institute, and has previously served on the Boards of eaga Charitable Trust and Global Action Plan. Her areas of interest include energy efficiency policy and programme evaluation, local energy action, and the economic and social benefits of sustainable energy
Anthony White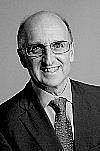 Dr Anthony White has over thirty-five years' experience in international power markets and low carbon economy from capital markets analytical and industry strategy roles. His key responsibilities included being lead analyst for the top ranked energy team at investment bank, James Capel, who advised the UK Government on privatising the power sector. As Head of Citigroup's pan-European power team he also oversaw market liberalisation in other European markets. He also was National Grid's Group Head of Strategy in the 1990's. More recently, Anthony was a founder of Climate Change Capital, a specialist low carbon advisory and asset management business. He is actively involved in UK energy and power market policy participating in numerous UK Government advisory bodies including the Energy Advisory Panel, Commission on Environmental Markets and Economic Reform, Energy Networks Strategy Group and the Nuclear Liability Financing Assurance Board. Anthony is also a Non-Executive Board member of the Crown Estate and Green Deal Finance Company.
James Wilde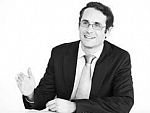 James has been at the Carbon Trust for nine years, leading policy and markets work which has informed the introduction of a number of new policies and spanned a wide range of topics in the UK and abroad - from the EU Emissions Trading Scheme, energy efficiency, low carbon buildings design through to renewable and low carbon technology innovation policy.
James also leads the Carbon Trust's innovation business area, working with Governments and corporates to commercialise new low carbon technologies. Prior to joining the Carbon Trust, James worked for management consultants McKinsey & Company.