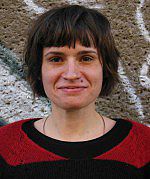 Dr
Sabine Hielscher
Biography
Sabine Hielscher joined SPRU as a Research Fellow in October 2010.
Her work has focused on studying grassroots innovations, which are novel activities derived from groups in civil society, for instance, community energy initiatives (CISE 2010-2013) and community-based digital fabrication workshops (Transit 2013-2015, CIED 2013-2015 and DRGL 2015).
Her current work at SPRU examines 1) the expectations, imaginaries and visions behind large-scale 'smart' socio-technical rollouts (CIED 2015-2017) and 2) the worldviews, ethics and accompanying priorities of contrasting disciplinary and institutional commitments, as part of understanding transdisciplinary practices (SDG 17++ 2017-now).
Since 2015, Sabine has also taken a Research Fellow position at the Centre for Technology and Society (ZTG), Technical University of Berlin, where she continues her work on civil society activities and smart energy transitions. Research activities have focused on understanding the practices of eco-villages and repair/making initiatives (COSIMA 2015-2017 and Repara(kul)tur 2017-now) and smart grid developments (Energienetz Berlin Adlershof 2017-now). In addition, Sabine co-taught a course on 'Ecology and Design' at Goldsmiths College, London (2014-2015).
Prior to joining SPRU, Sabine completed a EPSRC funded PhD in Art and Design at Nottingham Trent University, drawing on social practice theory to examine hair care routines in relation to sustainable design/consumption ideas and before that, she completed a BA (Hons) in Eco-Design at Goldsmiths College, London, and worked for design studios (such as the Thomas Heatherwick Studio) and research units.
Role
Research Fellow