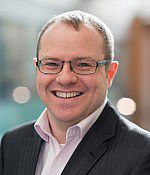 Prof
Benjamin Sovacool
Biography
Professor Sovacool is the author of more than 330 refereed articles, book chapters, and reports, including solely authored pieces in Nature and Science, and the author, coauthor, editor, or coeditor of 18 books on energy and climate change topics. These include Climate Change and Global Energy Security (MIT Press), Energy Poverty (Oxford University Press), Global Energy Justice (Cambridge University Press), The Political Economy of Climate Change Adaptation (Nature Publishing Group/Palgrave), and Fact and Fiction in Global Energy Policy (Johns Hopkins University Press). His books have been endorsed by U.S. President Bill Clinton, the Prime Minister of Norway Gro Harlem Brundtland, and the late Nobel Laureate Elinor Ostrom.
Professor Sovacool is the recipient of 20 national and international awards and honors, including the 2015 "Dedication to Justice Award" given by the American Bar Association and a 2014 "Distinguished Visiting Energy Professorship" at the Environmental Law Center at Vermont Law School. He has also received or managed large competitive grants from the U.S. Department of Energy, U.S. National Science Foundation, MacArthur Foundation, Rockefeller Foundation, NordForsk, Energy Technology Development and Demonstration Program of Denmark, and the Danish Council for Independent Research. Additionally, Professor Sovacool is the founding Editor-in-Chief for the international peer-reviewed journal Energy Research & Social Science, published by Elsevier, and he sits on the Editorial Advisory Panel of Nature Energy. He also serves as a frequent peer reviewer for more than 40 journals including Science, Nature, and the Proceedings of the National Academy of Sciences. He has presented research at more than 100 international conferences and symposia in 48 countries, including invited seminars at the American Association for the Advancement of Science in Washington DC, the United Nations headquarters in New York, Cambridge University, Princeton University, Yale University, and the Royal Society in London.
Professor Sovacool has served in research and advisory capacities for the National Renewable Energy Laboratory in the United States, the New York State Energy Research and Development Authority, the Global Environment Facility, the World Bank Group's International Bank for Reconstruction and Development and the International Development Association, the International Institute for Applied Systems and Analysis, the International Energy Agency, the International Fund for Agricultural Development, and Deutsche Gesellschaft für Internationale Zusammenarbeit. Moreover, he has consulted for the Asian Development Bank, United Nations Capital Development Fund, United Nations Development Program, and United Nations Economic and Social Commission for Asia and the Pacific on energy poverty, governance, and security issues.
At the National University of Singapore, he led a series of research projects investigating how to improve energy security for impoverished rural communities throughout Asia. Before his time in Singapore, Professor Sovacool examined the barriers facing the commercialization and deployment of greenhouse gas reducing technologies in the United States in conjunction with the U.S. Department of Energy's Climate Change Technology Program. Furthermore, while at Oak Ridge National Laboratory he was part of a U.S. National Academies of Science team looking at how to displace the use of nuclear power in New York through the use of energy efficiency practices and distributed solar energy. As a graduate student at Virginia Tech, he worked on a large grant from the NSF's Electric Power Networks Efficiency and Security Program analyzing the barriers to small-scale renewable electricity sources and distributed generation in the United States.
Professor Sovacool received his PhD in science and technology studies from the Virginia Polytechnic Institute & State University in Blacksburg, Virginia, where he won the "Outstanding Dissertation of the Year" award from the College of Social Sciences and Humanities.
Role
Dr. Benjamin K. Sovacool is Professor of Energy Policy at the Science Policy Research Unit (SPRU) at the School of Business, Management, and Economics, part of the University of Sussex in the United Kingdom. There he serves as Director of the Sussex Energy Group and Director of the Center on Innovation and Energy Demand which involves the University of Oxford and University of Manchester. Professor Sovacool works as a researcher and consultant on issues pertaining to energy policy, energy security, climate change mitigation, and climate change adaptation. More specifically, his research focuses on renewable energy and energy efficiency, the politics of large-scale energy infrastructure, designing public policy to improve energy security and access to electricity, and building adaptive capacity to the consequences of climate change.