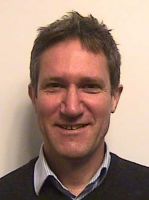 Dr
Matthew Lockwood
Biography
I have worked on climate and energy policy for over 15 years. I joined SPRU in December 2018 from the Energy Policy Group at the University of Exeter, where I was a Senior Research Fellow working on innovation and governance in the UK energy system. Prior to that I was Head of the Climate Change Team at the Institute of Development Sudies at Brighton. I have also worked for the Institute for Public Policy Research, in the NGO sector and for national and London government. I have an an MPhil in economics and a DPhil in social and political science from the University of Oxford.
Role
Senior Lecturer in Energy Policy
Community and Business
Member of the Ofgem Academic Panel, 2018-20; IPCC Contributing author, WGIII, AR6.