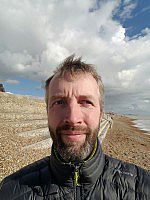 Prof
Peter Fussey
Biography
I have worked for over 20 years at Ricardo UK, an engineering consultancy where I led the Control Department for over 10 years. I have experience of developing engine, exhaust aftertreatment system and hybrid vehicle control and have worked on applications from scooters to passenger cars and commercial vehicles for many of the world's OEMs and suppliers.
My research interests include Model Predictive Control, Optimal Control and Modelling. Prior to working on Control systems, I developed the Noise, Vibration and Harshness in vehicles, particularly focusing on Sound Quality and using simulation to improve the character of the engine sound. Before Ricardo, I worked in the Rail industry at British Rail Research and SNCF, where I tested the Eurostar train and studied railway acoustics.
Role
My role is to develop new research projects within the Dynamics and Control area, with a focus on Automotive applications to reduce CO2 and Noxious emissions.