We prepare you for a variety of careers
Studying anthropology at Sussex gives you the skills and knowledge to work for different types of organisations. These can include:
development work in agencies such as the Department for International Development (DFID) or UN organisations
international non-governmental organisations (NGOs) such as Oxfam or Amnesty International
charities
Civil Service, including local government, the Foreign & Commonwealth Office and the Environment Agency
community development work in the UK and overseas
British Council, journalism and the world of business.
Career destinations of Sussex Anthropology graduates
Our graduates have gone into roles in the UK and overseas including:
development and advocacy adviser
editor
community project co-ordinator
literacy specialist
translator.
Gain transferable skills for your future career
As part of your anthropology studies at Sussex, you will gain:
an understanding of contemporary cultures, societies and processes of change in the modern world
the ability to relate anthropology to practical contexts
an understanding of cultural and social differences and how to approach these differences in the contemporary world
competence and confidence in presenting ideas
analytical skills.
Go onto further study
Alternatively, you can go on to further study to gain professional qualifications or to develop research interests in anthropology.
Find out more about postgraduate study in anthropology
Kathryn's career perspective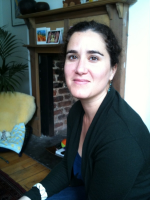 "Since graduating from Sussex I have been working as a consultant on oil and gas, mining and infrastructure projects worldwide, advising companies on how to mitigate the negative impacts on local communities of their operations and enhance the positive impacts.
"My work has taken me Africa, South America and Eastern Europe. One of the main things that anthropology teaches is a general critical inquisitiveness into the social world around us.
"Studying anthropology provided me with the skills to critically analyse and present the impacts of companies on varied social and cultural settings, as well as work with people from different contexts: from company executives to village chiefs and local government officials, small-scale farmers to mining geologists."
Kathryn Tomlinson
Social Performance Consultant