The Resistance Studies initiative is currently focused on coordinating the acquisition and management of an archive of historical materials relating to resistance. These are kept at The Keep, a dedicated archive centre opened in late 2013, built to host all the archives and historical resources of East Sussex and Brighton & Hove, and the Special Collections of the University of Sussex, including the internationally renowned Mass Observation Archive.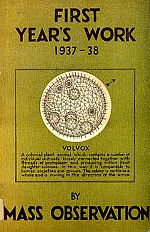 Initial holdings of the archive will focus on the testimony of those engaged in various forms of resistance and secret action in occupied Europe during the Second World War. Negotiations are under way with a number of interested donors, and promises of deposit have been made from those with important personal collections, including historians, film and documentary makers.
The first material was gathered for access in Spring 2014. The collection will initially be available for researchers to consult on site, but the Centre is committed to digitising its Archive collection for online use, building on expertise at the University with digital archives such as the Mass Observation Archive, the Rock and Roll, Counterculture, Peace and Protest Archive, and the Observing the 1980s project.
Read the archive's collection policy