RACE. ETHNICITY AND POSTCOLONIAL STUDIES (REPS) Seminar
CFP for our next Race, Ethnicity and Postcolonial Studies (REPS) Seminar

Friday 29th June 2018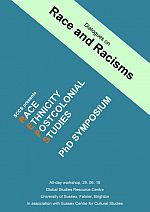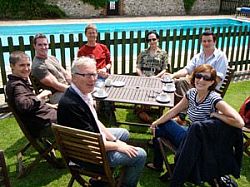 About the Centre
Formed in 2006, the Centre is a new site for consolidating the current and historical work that has been long-established at the University since its inception 40 years ago.
Cultural Studies at Sussex has enjoyed an international reputation for decades, and we recently decided to formalise our research in a centre in order to work more effectively with each other in a supportive, collegiate environment.
We welcome your thoughts and inspirations! If you have a project in mind and would like formal or informal support, encouragement, and collaboration, please let us know.
We aim to think through the issues facing cultural analysis today: methodologically, ethically, and conceptually. We are deeply committed to the emerging project of Cultural Studies, its history of political and critical engagement, and its scholarly rigour.
We want to think across and through conventional disciplinary frameworks, whilst adopting the best of these for our own intellectual purposes. We believe in the imaginative potential of Cultural Studies to challenge 'safe' scholarship, to press into the deeper questions of power, representation and identity.
We have recently started a doctoral programme in creative practice that can explore issues of cultural/critical relevance, if you are interested in this scheme contact Lizzie Thynne.
If you are interested in working with the Centre on a Cultural Studies project, or simply would like further information on its activities, contact the Director: Professor Sally R. Munt.
Professor Sally R Munt
S.R.Munt@sussex.ac.uk