The University of Sussex is host to a new initiative in the field of Resistance Studies. At the heart of this initiative is the creation of a Centre of Resistance Studies, to be hosted by the History subject area in the School of Media, Arts and Humanities.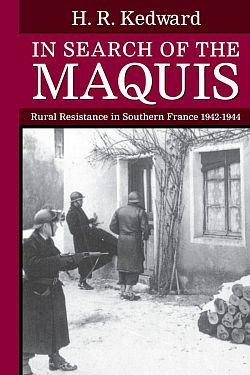 This Centre will build on the specific legacies of resistance study at Sussex pioneered by eminent historians such as Roderick Kedward. It will enhance the Department's long-standing commitment to study the social and cultural histories of popular action, everyday life and civilian experience. It will stand within the University's well established traditions of interdisciplinary study. It will serve to promote understanding of historical and contemporary forms of resistance through outreach to the wider community.

Resistance as a historical theme
Resistance can be seen as a type of activity, or characteristic of a more generalised disposition. It has been used as a theme to study the actions of special forces (e.g. SOE) and civilians under Nazi and Axis occupation in Europe and the Far East during the Second World War; as a way of understanding the relationships between colonised peoples and systems of imperial power during the nineteenth and twentieth centuries; as a way to trace the character of everyday life under the socialist systems of the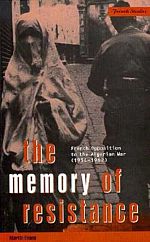 Eastern Bloc during the Cold War; as a concept to unlock the social significance of youth subcultures; as a means of tracing the history of protest movements in opposition to war; as the ground of political opposition to the Apartheid regime in South Africa; as a trope for characterising contemporary activism in various anti-capitalist and counter-globalisation movements; or as a way of understanding human resilience in the face of natural disaster and catastrophe.
As such, resistance is a concept that cuts across disciplines in the social sciences and humanities, and is applicable to a range of historical and contemporary contexts. Nonetheless, the varied application of the theme disguises the relative lack of sustained interdisciplinary reflection on the meanings of resistance. The Resistance Studies initiative at the University of Sussex presents itself as a focus for just such a reflection.
For further information on Resistance Studies at the University of Sussex, please contact Dr Chris Warne (c.m.warne@sussex.ac.uk).