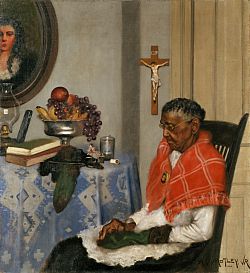 SAVAnT (Scholars of American Visual Arts and Text) is a research network that aims to foster dialogue between Americanists and Art Historians working on American art and visual culture. It was begun by Joanna Pawlik (Art History, Sussex) and Doug Haynes (American Studies, Sussex) in August 2014.
We seek to investigate some of the different methodologies and emphases in approaches to visual material in Art History and American Studies and to think through how our teaching and research might benefit from interdisciplinary and inter-departmental exchange. Participants in the network are based in universities across the UK, at all career levels.
An inaugural roundtable took place in September 2014 in Senate House, London. 14 invited participants addressed issues of concern to the network, such as how questions of (inter)disciplinarity in the study of American art and visual culture have affected career paths, teaching and research, as well as practical issues of which publishers, journals, conferences and REF panels we submit our research to.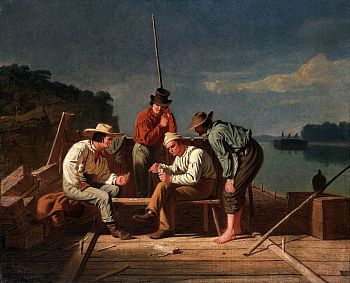 In April 2015, the SAVAnT panel met at BAAS (British Association for American Studies) conference in Northumbria. In "Objects in Narrative", speakers discussed a diverse range of American art and visual material, from Civil War paintings of domestic interiors to postcards and mail art, from the commodity aesthetics of Jeff Koons to cultural production exploring migration and exile by contemporary Chicana and Cuban American artists.