This interdisciplinary research network, led by Daniel Kane, Director of the Sussex Centre for American Studies, Katharina Rietzler (HAHP), and Natalia Cecire (English) and funded by the University of Sussex International Research Partnerships and Network Fund, explores why Paris drew Americans across the literary, artistic, business and political spheres in the long twentieth century. Building on existing research on Paris as a key site for 'transnational America' we investigate historical and current dimensions of Franco-American exchanges, and broader theoretical questions relating to diasporas, extraterritoriality, migration and what it means to be an expatriate in the modern world.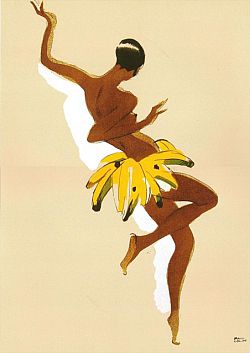 We seek to challenge clichés about Paris as the City of Lights and cultural metropolis by investigating the city as medium. Recent research has thrown into question why the quintessential American expatriate in Paris is usually thought to be an artist: historians have uncovered the deep networks of American business, philanthropy, and diplomacy in Paris, and Paris's role as a site of American power. The ideologies of aesthetic autonomy and romantic love that have long attached to Paris have also made the city a crucial conduit for U.S. interests, related to American economic and financial expansion and processes of Americanization. At the same time, we ask what genuine pockets of resistance or autonomy were opened up by the Paris myth, especially for black Americans and for pan-African activists, and how these shaped global anti-imperialist struggles.
As teachers and practitioners of American Studies we are very aware of the discipline's roots in the extraterritorial extension of U.S. power and hope that the study of Paris as an 'American' city will open out disciplinary questions as well as historical and cultural ones.
Our institutional partners include the Musée Franco-Américain at Blérancourt, the Karla Scherer Center for the Study of American Culture at Chicago and Stanford's Arcade website.