Piloting, evaluating and disseminating innovative models of mentalisation-based practice learning in social care education
Funder
Department for Education / The National Prospectus Grants Programme 2013/15
Period of research
April 2013 - March 2015
This project concerns the introduction onto MA in Social Work courses for the 2013-15 student cohort of mentalisation-based practice (MBP), the evaluation of MBP on the impact of teaching and learning, and the dissemination of findings to a national social work education audience.
The project is being undertaken in parallel with a similar development at the University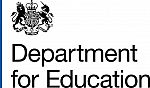 of East Anglia during the same period allowing for a measure of comparison across sites. Project work at Sussex and East Anglia will be undertaken on contract to the Anna Freud Centre who manage the project, along with other in-house developments covered by Department for Education funding.
_________________________________________________________________________
Audit of Baseline Resources for Social Work Research
Funder
Economic and Social Research Council (ESRC)
Period of research
2008 - 2011
This ESRC commissioned 'audit' included a UK-wide empirical research enquiry into the nature and quality of research training in qualifying social work education, contextualised within a research review of equivalents worldwide.
Its findings contributed to the Social Work Reform Board curriculum developments of 2011/12, and to ongoing curriculum developments following succeeding reviews of social work education.
See:


Orme, J., MacIntyre, G., Paul, S., Fook, J., Powell, J. and Sharland, E. (2008) 'An audit of research teaching in the social work degree'. In An Audit of Baseline Resources for Social Work Research: Finances, Staff, Teaching. Economic and Social Research Council: Swindon, pp. 117-196.
_________________________________________________________________________
Selection and admission of students for social work education: key issues and debates in relation to practice and policy in England
Funder
The Higher Education Academy
This research took place after the Social Work Task Force had reported its recommendations to the Refom Board in respect of changes to social work and social work education. A key area of concern was the 'Calibre of Entrants'. This research reported on the main literature within the arena of admissions and selection for social work courses and also a 'national practice survey' of those involved in admissions work.
The final report identified some of the main issues and challenges within this area, concluding with recommendations to the Reform Board and other bodies.
Download the final report: Selection and admission of students for social work education: key issues and debates in relation to practice and policy in England.
See Guidance for HE admissions tutors and partners on implementig new arrangements for the selection of students to social work degree courses subsequently produced for funder.
See also The College of Social Work's Recommendations for the selection of students onto social work degree courses in England.
See also:
Holmstrom, C. (2010): Selection and Admission of Students for Social Work Education: Key issues and debates in relation to practice and policy in England.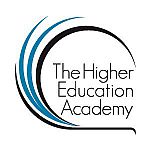 London: The Higher Education Academy Subject Centre for Social Policy and Social Work.
See also:
Holmstrom, C. and Taylor, I. (2008): 'Researching admissions: What can we learn about the selection of applicants from findings about students in difficulty on a social work programme?', Social Work Education, 27(8), pp. 819-836
_________________________________________________________________________
Integrating the common core of skills, knowledge and understanding into social work education in Wales
Funder
Care Council for Wales
Period of research
October 2009 - March 2010
Principal Investigator
Researcher: Margaret Boushel
In seeking to embed The Common Core of Skills, Knowledge and Understanding for the Children and Young People's Workforce into the education and training of social workers and social care workers in Wales, the Care Council for Wales commissioned the University of Sussex to work with university tutors and practoce educators to explore how to integrate two aspects of the Common Core within their programmes, ie child development and communicating and engaging with children. Workshops across Wales were designed to elicit examples of good pedagogical practice appropriate to the local context. These practices and resources, identified through a literature review, were developed into a pack of resources and materials disseminated across

social work courses with the aim of promoting and consolidating practice consistently across the country.
The Care Council confirmed that the project achieved the following:
"Informed the development of annotated bibliographies in relation to child development which offer a useful resource to social work educators (academic and practice) and a resource for practitioners. The Family Justice Review identifies the need for enhanced skills and knowledge on child development amongst social workers and these resources will now be updated for social work programmes and qualifying and post-qualifying levels."
_________________________________________________________________________
* banner image provided courtesy of the Newhaven Community Development Association (NCDA)