English at Sussex has a long history of influencing the field internationally. Important critics like Homi Bhabha, Jacqueline Rose, Jonathan Dollimore and Alan Sinfield have carried out seminal research while at Sussex. See below for examples of our publications legacy from staff working in the School of English.

Homi Bhabha The Location of Culture (Routledge, 1994)
Rethinking questions of identity, social agency and national affiliation, Homi Bhabha provides a working, if controversial, theory of cultural hybridity - one that goes far beyond previous attempts by others. In The Location of Culture, he uses concepts such as mimicry, interstice, hybridity, and liminality to argue that cultural production is always most productive where it is most ambivalent. Speaking in a voice that combines intellectual ease with the belief that theory itself can contribute to practical political change, Bhabha has become one of the leading post-colonial theorists of this era.

Gabriel Josipovici The World and the Book (Macmillan, 1971)
The first collection of non-fiction began, he says, as an undergraduate at Oxford, but developed over his first ten years as a teacher. It has 12 essays, five on general themes, five on individual writers -- Proust, Chaucer, Rabelais, Hawthorne, William Golding -- and two on specific novels, Nabokov's Lolita and Bellow's Herzog. Together these essays demonstrate Josipovici's continuing concern with the art of the Middle Ages and its connections with Modernism.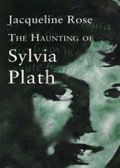 Jacqueline Rose, The Haunting of Sylvia Plath (Virago, 1992)
Since her suicide in 1963 at the age of 30, Sylvia Plath has become a strange icon. This book addresses why this is the case and what this tells us about the way culture picks out important writers. The author argues that without a concept of fantasy we can understand neither Plath's work nor what she has come to represent. She proposes that no writer demonstrates more forcefully than Plath the importance of inner psychic life for the wider sexual and political world.

Brian Cummings, The Literary Culture of the Reformation: Grammar and Grace (Oxford University Press, 2002)
The Literary Culture of the Reformation examines the place of literature in the Reformation, considering both how arguments about biblical meaning and literary interpretation influenced the new theology, and how developments in theology in turn influenced literary practices. Bringing together genres and styles of writing which are normally kept apart (poems, sermons, treatises, commentaries) Brian Cummings offers a major re-evaluation of the literary production of this intensely verbal and controversial period.

Norman Vance Irish Literature: A Social History: Tradition, Identity and Difference 2nd Revised edition (Four Courts)
Irish literature remains, in the popular imagination, a matter of Wilde, Shaw, Synge, Yeats and Joyce. The recent prominence of Seamus Heaney and other poets from the north of Ireland, and the complex Irish, British and cosmopolitan contexts of their work, have altered our sense of the nature and development of Irish literature in English. By tracing a broader stream of tradition to its sources in the 17th century, the author of this book offers new perspectives on the question of Irish national and cultural identity.
Alan Sinfield Faultlines: Cultural Materialism and the Politics of Dissident Reading (University of California Press, 1993)
If we come to consciousness within a language that is complicit with the social order, how can we conceive, let alone organize, resistance to that social order? This key question in the politics of reading and subcultural practice informs Alan Sinfield's book on writing in early-modern England. In lively discussions of writings by Shakespeare, Marlowe, Sidney, and Donne, Sinfield reassesses the scope of dissidence and control. The early-modern state, Christianity, and the cultural apparatus, despite an ideology of unity and explicit violence, could not but allow space to challenging voices.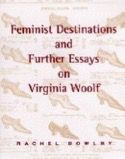 Rachel Bowlby Feminist Destinations & Further Essays on Virginia Woolf (Edinburgh University Press, 1996)
Rachel Bowlby's acclaimed book on Virginia Woolf now appears with five new essays which look at Woolf in a number of new frames - as a woman essayist; as a city writer and critic of modern culture; and as a writer on love. Rachel Bowlby shows, with inimitable critical panache, how it is that Woolf's writing, in its many forms and fashions, continues to provide rich matter for thinking about the histories and futures of women, writing and culture.

Peter Nicholls Modernisms: A Literary Guide (Palgrave Macmillan, 2008)
Peter Nicholls provides original analytic accounts of the main Modernist movements. Close readings of key texts monitor the histories of Futurism, Expressionism, Cubism, Dadaism and Surrealism. This new edition includes discussion of the recent research trends, examination of developments in the US, and a new chapter on African-American Modernisms. This new edition includes discussion of the recent research trends, examination of developments in the US, and a new chapter on African-American Modernisms.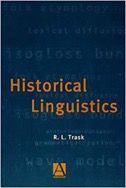 Larry Trask Historical Linguistics (Routledge, 1996)
Larry Trask was Professor of Linguistics at the University of Sussex and a world authority on Basque language and historical linguistics. In this major introduction to historical linguistics and its theory, the author introduces all major types of change, consequences of change (dialect and language families), methods in historical linguistics, and later chapters deal with sociolinguistic aspects of change, language contact, birth and death of languages, language and prehistory and finally the issue of very remote relations.
Rachel Bowlby Shopping with Freud (Oxford: Routledge, 1993)
Rachel Bowlby explores how the psychology of consumers answers general questions of human psychology. She looks at contemporary conceptions of choice when consumers are shopping.
Jonathan Dollimore and Alan Sinfield eds, Political Shakespeare: Essays in Cultural Materialism (Manchester: Manchester University Press, 1985)
An exploration of Shakespeare as a person who meditates and exploits political, cultural and ideological forces. The second edition presents additional essays by Jonathan Dollimore and Alan Sinfield.
Gabriel Josipovici, The Book of God: A Response to the Bible (New Haven: Yale University Press, 1988).
Gabriel Josipovici explores whether the bible is one book or a collection of writings and if it is a book, if it stands as a coherent piece of literature. Josipovici draws on his knowledge of medieval and modern art and literature.