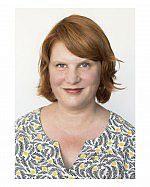 Prof
M.Lynne Murphy
Biography
I hold a B.A. in Linguistics and Philosophy from the University of Massachusetts at Amherst, and an A.M. (master of arts) and Ph.D. in Linguistics from the University of Illinois at Urbana-Champaign.
After leaving Illinois, I held academic posts at University of the Witwatersrand (South Africa) and Baylor University (Texas), before moving to England and the University of Sussex in January 2000.
I consider myself a lexicologist, which is to say I study vocabulary in various ways. This includes interests in how words and meaning are represented in the mind, how words are used meaningfully, and how dictionaries are made and used. My training is mainly in pragmatics and semantics. See my Research page for more info.
In my spare time I write a blog on the differences between American and British Englishes, Separated by a Common Language, and a slighter one about lexical relations called Who Shall Remain Antonymous.
In 2016, I was a National Endowment for the Humanities Public Scholar.The resulting book, The Prodigal Tongue: the love-hate relationship between British and American English, was published in spring 2018 by Penguin USA and Oneworld (UK).
I am very happy to consider applications for doctoral study in my areas of research interest. Please see my Research page for further information.
Role
I am Professor of Linguistics and Director of Teaching and Learning in the School of English. My job incorporates research, teaching and administration.