Holiday accommodation
Whether you're a Sussex student or a group of tourists looking to stay near the seaside for a few nights - our self-catered holiday accommodation in Brighton is affordable, comfortable and convenient.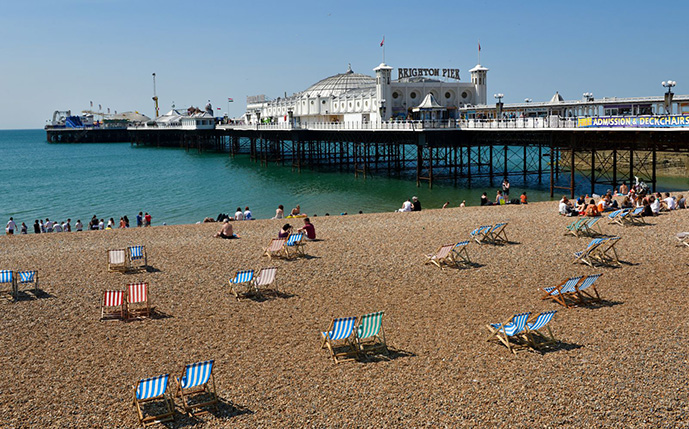 You can stay in our campus accommodation from the middle of June to the beginning of September. We accept students, educational visitors or members of the public in our accommodation, although we cannot take any bookings from groups with children under eight.
Book your accommodation:
If you are a student currently living in our residences, book holiday accommodation here. Booking open from 1st May 2018.
If you are an educational or non-educational visitor, book here. Educational visitors includes Sussex students not currently living in our accommodation. Booking open from 8th May 2018.
If you are looking for accommodation for Brighton Pride 2018, book here. Booking open from 8th May 2018.
Please read our terms and conditions for summer 2018 bookings and for Brighton Pride 2018 bookings.
Location
Our accommodation is located on the University of Sussex campus in Falmer - nine minutes from Brighton & Hove by train.
There is a 24-hour bus service to Brighton from the campus. We are also next to Falmer station, which has links to Brighton, London and Gatwick Airport.
Find out how to get to the Sussex campus.
Facilities
single rooms with shared bathrooms
single, ensuite rooms (limited availability)
self-catered accommodation with access to a shared kitchen. If you're staying for longer than 5 days, you can hire catering equipment at an extra charge of £10 for individual bookings and £25 for group bookings.
cafes, bars, shops, as well as laundrettes and a cash machine on campus
Wi-Fi is available via the free private provider O2
24-hour key collection service
parking on campus. You can either buy parking tickets from the machines (paid per hour) or via our online shop at a discounted rate. Please note that there is no parking available at Stanmer Court.
Costs
Prices are per person and either include VAT or are not subject to VAT.
Stays must be a minimum of:
three nights (if you are making a booking for four or more people)
seven nights (if you are making a booking for yourself, or up to three people).
We have limited spaces in our en-suite residences and they are only open at certain periods during the summer.
Visitor type
Stanmer Court / Northfield (ensuite rooms)
Park Village (shared bathrooms)
Park Houses (shared bathrooms)
Off-campus (shared bathrooms)
Sussex students:
per night*
£22
£16
£18
£18
Educational visitors:
per night**
£27
£19
£22
£24
Non-educational visitors:
per night**
£38.50
£22
£26
£24
*Standard low student rate - you must bring your own bedding, or buy it when you arrive for £38
**Bedding included
Please note that Brighton Pride weekend prices are different (£45 per person per night for a single en-suite room and £35 per person per night for a standard single room with shared bathroom).
Find out more about Stanmer Court, Northfield, Park Village, Park Houses and off-campus accommodation.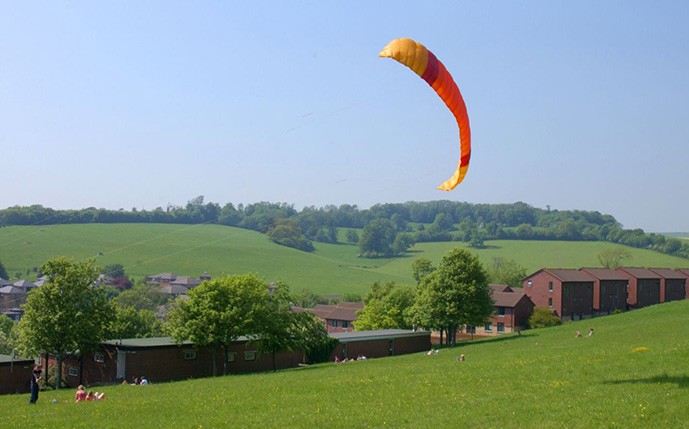 Visiting Brighton
Brighton is an exciting holiday destination with a range of tourist attractions. There is a vibrant night life, a range of restaurants and cafes, and events and festivals throughout the summer.
Our holiday accommodation is an affordable and convenient option for your visit to Brighton. Find out more about Brighton & Hove
Our campus is surrounded by the beautiful South Downs National Park. Many of our buildings are listed and were designed by the architect Sir Basil Spence in the 1960s. Find out more about Sussex campus
You might also be interested in: