Sustainability
Contacts
Energy Manager - Matthew Arnold
T 01273 (87) 3517
E matthew.arnold@sef.fm
For queries, contact the Service Centre:
T 7777 (external: 01273 87 7777)
E service.centre@sef.fm

If you would like to contribute to the quarterly Environmental Forum, or would otherwise like to get involved in environmental activities at Sussex, contact Matthew Arnold via the details above.
Sustainability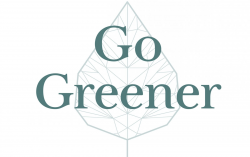 The scientific opinion on climate change is that the Earth's climate is unequivocally warming.
Climate change is at minimum 95% probable as a result of human activity, through activities that increase concentrations of greenhouse gases in the atmosphere.
As a result we face unprecedented challenges to our environment, our economy, and the future security of our energy supplies - and the decisions we make now will affect the planet and our way of life for generations to come. Almost all climate scientists agree that the climate is changing. Global and national action is driven by the recognised need to limit the severity of future climate change. Legislation, best practice guidance and voluntary agreements are increasingly focussed on carbon reduction in particular, and sound environmental practices.
To combat climate change, the University of Sussex is enacting the Go Greener campaign, to spread awareness of the importance of sustainability and climate change, and to continue improving our dedication to green projects and environmental initiatives.
People and Planet League
One of our biggest challenges is to make the University more environmentally sustainable at a time when it is enjoying wide-scale expansion. More students, more staff, and more buildings - all of these have an environmental impact, and the University has a duty to look at ways to lessen that impact.
The People & Planet University League is the only comprehensive and independent league table of UK universities. It assesses the environmental and ethical performance of all universities annually, awarding degree style qualifications, with the greenest "First Class" institutions at the top.
In 2018/19, The University of Sussex achieved an improved "Upper Second Class" award, up from a 2:2 award the previous year. Sussex Estates and Facilities are dedicated to increasing efforts to improve on this year's result, and will reassess all information made available on the University's webpages to ensure we achieve the league placement representative of our ongoing environmental activities.
Visit the People & Planet website for more information on the university league table.
Awards and Environmental Efforts
In addition to this, the University was awarded a Green Gown Award for its world-leading research on the transition to low carbon technologies, and in 2017 SEF Energy Manager Matthew Arnold was a Green Gown finalist for the Sustainable Professional Award. In January 2010, Sussex was also voted "Member of the Month" by the Environmental Association for Universities & Colleges (EAUC), in recognition of the progress made to date in sustainability and environmental management.
There remains a huge amount left to do in the coming years in support of the University's agenda for change and growth. In light of the challenges that exist in achieving continual improvement in our environmental performance, 2017/18 will be the year for further major environmental projects across the University.