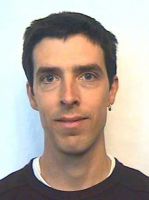 Dr
Thomas Austin
Biography
BA (Cambridge) MA, PhD (East Anglia)
Thomas' current work focuses on the politics and aesthetics of contemporary documentary film.
His latest research considers Jia Zhangke's 24 City as an intervention into constructions of collective memory in China (in Screen dossier on 24 City, forthcoming). His most recently published article is: "The mists of time: control, chaos and irreversibility in The Fog of War" in Studies in Documentary Film (6:1, Spring 2012).
Thomas has researched the 'documentary boom' of the early 2000s, and audience responses to film and television documentaries. He has also undertaken empirical studies of audiences for Hollywood film, along with contextual research into the political economy of contemporary Hollywood, and its popular cultural presence in Britain.
Thomas has supervised postgraduate doctoral research on: audiences and Sylvester Stallone; television in the age of convergence; Bollywood and postmodernism; Friends fans on the net; Barbara Stanwyck; and polysexuality, Torchwood and audiences (all completed and passed). He is currrently supervising work on: space, place and the body in direct cinema; the women's film festival in Taiwan; first person documentary; dance in film; and John Hughes' teenpics. He would especially welcome applications to research screen documentary.
Watching the World: Screen Documentary and Audiences
(MUP, 2007)
http://www.manchesteruniversitypress.co.uk/catalogue/book.asp?id=1793
Rethinking Documentary: New Perspectives, New Practices
(co-edited with Wilma de Jong, Open UP, 2008)
http://www.mcgraw-hill.co.uk/html/0335221912.html
Contributors: Thomas Austin, Paul Basu, Danny Birchall, Ishmahil Blagrove Jr, Michael Chanan, John Corner, Nick Couldry, Wilma De Jong, Jon Dovey, Marilyn Gaunt, Craig Hight, Annette Hill, Su Holmes, Deborah Jermyn, Alexandra Juhasz, Erik Kundsen, Jo Littler, Bill Nichols, Silke Panse, Michael Renov, Jerry Rothwell, Sue Thornham, Ana Vicente, Paul Ward, Mike Wayne, Patricia Zimmermann.
Thomas is director of student experience for the school of Media, Film and Music. Previously, he was head of Film Studies (2006-2012).
He teaches Documenting the Real on the MA in Digital Documentary, the MA Film Studies module on Theories and Methods, and an MA option on Media Audiences. His undergraduate teaching includes Hollywood: Industry and Imaginary (final year) and Issues in Film Studies 1 (first year).
In spring term 2013 Thomas' consultation hour is Mondays 11-12, in Silverstone 329.
Austin, Thomas (2011) Figures in a landscape: work and beauty in 'sleep furiously'. New Review of Film and Television Studies, 9 (3). pp. 376-389. ISSN 1740-0309
Austin, Thomas (2011) 'Standard Operating Procedure', 'the mystery of photography' and the politics of pity. Screen, 52 (3). pp. 342-357. ISSN 0036-9543
Austin, Thomas (2010) Damaged bodies in documentary: 'Black Sun' and 'Murderball'. Studies in Documentary Film, 4 (1). pp. 51-64. ISSN 1750-3280
Austin, Thomas (2009) Review: J. Wasko, 'How Hollywood works'. Journal in Media Practice, 10 (1). p. 91. ISSN 1468-2753
Austin, Thomas and de Jong, Wilma, eds. (2008) Rethinking Documentary : new perspectives,new practices. Open University Press. ISBN 9780335221912
Austin, Thomas (2008) '...to leave the confinements of his humanness': authorial voice, death and constructions of nature in Werner Herzog's Grizzly Man. In: Rethinking documentary: new perspectives, new practices. Open University Press, Maidenhead, pp. 51-66. ISBN 9780335221912
Austin, Thomas (2007) Watching the world: screen documentary and audiences. Manchester University Press, Manchester. ISBN 9780719076893
Austin, Thomas (2007) 'Gone with the wind plus fangs': genre, taste and distinction in the assembly, marketing and reception of Bram Stoker's Dracula. In: Film histories: an introduction and reader. Edinburgh University Press, Edinburgh. ISBN 9780748619061
Austin, Thomas (2006) 'A NEVER-ENDING FLASHBACK': time, space and narrative in Anne McGuire's 'Strain Andromeda The'. New Review of Film and Television Studies, 4 (2). pp. 131-146. ISSN 1740-0309
Austin, Thomas (2005) Seeing, feeling, knowing: a case study of audience perspectives on screen documentary. Participations, 2 (1). ISSN 1749-8716
Austin, Thomas and Barker, M, eds. (2003) Contemporary Hollywood Stardom. Arnold. ISBN 9780340809372
Austin, Thomas (2002) 'Gone with the wind plus fangs': genre, taste and distinction in the assembly, marketing and reception of Bram Stoker's Dracula. In: Genre and contemporary Hollywood. British Film Institute, London. ISBN 9780851708874
Austin, Thomas (2002) Hollywood, hype and audiences: selling and watching popular film in the 1990s. Manchester University Press, Manchester ; New York. ISBN 9780719057755
Barker, Martin and Austin, Thomas (2000) A Very Deep Impact. In: From Antz to Titanic: reinventing film analysis. Pluto Press, 155 - 173. ISBN 9780745315799
Austin, Thomas (2000) Review: Steve Neale and Murray Smith (eds.), 'Contemporary Hollywood Cinema'. Scope. ISSN 1465-9166
Austin, Thomas (1999) Desperate to see it: straight men watching Basic Instinct. In: Identifying Hollywood's audiences. British Film Institute, London, 149 - 163. ISBN 9780851707389
Austin, Thomas (1999) Gendered (dis)pleasures: 'Basic Instinct' and female viewers. In: Journal of Popular British Cinema. Flick Books, pp. 4-22. ISBN 9781862360174
Austin, Thomas (1999) 'Gone with the wind' plus fangs: the assembly, marketing and reception of Bram Stoker's 'Dracula'. Framework, 41. pp. 37-53. ISSN 0306-7661