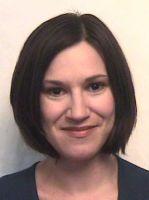 Dr
Rosalind Galt
Biography
MA (Glasgow University), Ph.D. (Brown University)


Rosalind's research areas include global cinemas since 1945, comparative European cinemas, and film theory, with a particular focus on issues of gender and sexuality,

Her recent publications include Pretty: Film and the Decorative Image (Columbia UP, 2011), which rethinks film aesthetics and sexual politics in international cinema, and Global Art Cinema: New Theories and Histories (co-edited with Karl Schoonover, OUP, 2010), which re-conceptualises the category of 'art cinema' in the era of globalisation and 'world cinema'.

She has also written widely on international cinemas post-World War II, with a focus on how film histories and forms intersect with political histories and geopolitics. This research addresses popular international films (for example from Italy and former Yugoslavia), art cinema (from Italy, Germany, Argentina and Hong Kong), and avant-garde movements (such as the Catalan Barcelona School and British director Derek Jarman).

Areas of teaching include European cinema, world cinema, feminist and other film theories, experimental film and art cinemas.

Recent classes include:

MA level

Global Cinemas (Autumn)

Rethinking European Cinema (Spring)

Undergraduate

Alternative Cinemas (Autumn)

Film Theory (Autumn)

Cinema and the Real (Spring)

French Cinema (Spring)

Ph.D. supervision

I have supervised or co-supervised students researching cinematic synaesthesia, Taiwanese cinema, Norwegian cinema, cryptonomy and psychoanalysis, the films of Straub-Huillet, borders in film and Marxist aesthetics. I welcome students interested in working on most areas of film or visual theory, as well as European or international cinemas.
Student Consultation
Spring 2011 Office Hours
Thursday 1-2pm
Friday 1-2pm