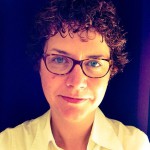 Dr
Catherine Grant
Biography
Catherine Grant studied Modern Languages and Literatures (French and Spanish) at the University of Leeds (1982-86), and gained a PhD from the same university (1987-1991) with a thesis on issues of authorship and feminism in Mexican fiction. She was appointed Lecturer in Spanish and Latin American Studies at the University of Strathclyde in Glasgow in 1991, and later was made Director of its Postgraduate Programme in Women's Studies, until 1998 when she took up a post in Film Studies at the University of Kent. There, she taught courses on such topics as world cinema, European cinema, film studies methodologies, individual film directors, 'border crossings' in American cinema, and, latterly, a highly successful practical module in film programming, and served as Director of the Film Studies Department between 2003-7. In 2008, Grant left Kent to move to East Sussex to focus on research and online publishing. She was a Visiting Research Fellow in the School of Media, Film & Music at Sussex between 2008 and February 2011, when she was appointed to her current, part-time, Senior Lectureship in Film Studies in this School.
In August 2008, Grant created Film Studies For Free, a regularly updated web-archive of links to, and comment on, online, Open Access, film and moving image studies resources of note. The website, with its associated micro-blogs, has a large international readership, including around 14,000 regular subscribers. Her research blog Filmanalytical can be found here; and Audiovisualcy, the film studies video essay group forum that she curates is here.
During her career, Grant has given lectures and researched at universities in Mexico, Argentina, Chile, Canada, the USA, Spain and France. She is a member of the editorial advisory boards of the following academic journals: Screen (since 1995); and Studies in Hispanic Cinemas (since 2003); she has advised Manchester University Press on their book series Spanish and Latin American Filmmakers since 2002. Since 2008, she has been a member of the advisory board of the University of St Andrews Dynamics of World Cinema: Transnational Channels of Global Film Distribution project. In 2012, she joined the advisory boards of Frames Cinema Journal, TOMA UNO, and the JISC MediaHub.
Also in 2012, she commissioned and guest-edited a collection of more than forty contributions by international scholars on the topic Film and Moving Image Studies Re-Born Digital? for the inaugural issue of the open access Frames Cinema Journal. The issue included two contributions by her:
Her latest research publication--'Déjà-Viewing? Videographic Experiments in Intertextual Film Studies'--appeared in the Winter 2013 issue of the UCLA's MEDIASCAPE: Journal of Cinema and Media.
Her video essay work has been shown at a number of film festivals:
Grant is also the founding editor of REFRAME, a new, open access, academic digital platform for the online practice, publication and curation of internationally produced research and scholarship. Its subject specialisms—media, film and music— are also those of its publisher, the School of Media, Film and Music (MFM) at the University of Sussex, UK. REFRAME is managed by an editorial board composed of MFM faculty, graduate researchers, and other University of Sussex associates, and it is supported by an international advisory board. Grant co-edits one of REFRAME's first projects--SEQUENCE Serial studies in media, film and music--and also contributes to another: Global Queer Cinema, a collaborative research project engaged in investigating queer film cultures from a global perspective and analysing world cinema from a queer point of view.
In January 2013, she was invited to join the Advocacy and Steering and Editorial Committees of the newly launched, international organisation Open Library of the Humanities, which is working towards a sustainable, open-access future for scholarly publishing in the humanities.
Catherine Grant's current work centres on three main areas:
Digital media object relations, including research by practice of the scholarly potential for immersive Fllm Studies offered by the online digital video essay form. For example,
Film directing in contemporary world cinema and questions of authorship or auteurism;
Recognition as concept, practice, motif, and scene in films and other audiovisual culture.
She is also researching practices and theories of film and video curation and programming, especially in online contexts.
Grant, Catherine (2014) Becoming "Arturo Ripstein"? On collaboration and the "author function" in the transnational film adaptation of El lugar sin límites. Mediático [weblog article, 27 January 2014].
Grant, Catherine (2014) The shudder of a cinephiliac idea? Videographic film studies practice as material thinking. ANIKI: Portuguese Journal of the Moving Image, 1 (1). pp. 49-62. ISSN 2183-1750
Grant, Catherine (2013) Deja viewing?: videographic experiments in intertextual film studies. Mediascape : UCLA's Journal of Cinema and Media Studies. ISSN 1558-478X
Grant, Catherine (2013) Deja-viewing. FilmIdee (6). ISSN 2239-6934
Grant, Catherine (2012) Bonus Tracks: The making of 'Touching the film object' and 'Skipping ROPE (through Hitchcock's joins)'. University of St. Andrews, Film Studies .
Grant, Catherine (2012) Film and moving image studies: re-born digital? Some participant observations. Frames, 1 (1).
Grant, Catherine, ed. (2012) Special Issue: Film and Moving Image Studies Re-Born Digital? Frames, 1 (1). University of St. Andrews, Film Studies , [online].
Grant, Catherine (2011) El fotógrafo del pánico / código desconocido [True Likeness: on peeping tom and code unknown]. Transit: cine y otros desvios .
Grant, Catherine (2008) Auteur machines? Auteurism and the DVD. In: Film and television after DVD. Routledge, London, pp. 101-115. ISBN 0415962412
Kuhn, Annette and Grant, Catherine (2006) Screening world cinema. In: Screening world cinema: a Screen reader. Screen readers . Routledge. ISBN 0415384281
Kuhn, A (2006) Screening world cinema: a screen reader. Screen readers . Routledge, London. ISBN 0415384281
Grant, Catherine (2004) Home-movies: the curious cinematic collaboration of Anne-Marie Miéville and Jean-Luc Godard. In: For ever Godard. Black Dog Publishing, London, pp. 100-117. ISBN 9781901033694
Grant, Catherine (2003) Still moving images: images of the disappeared in films about the dirty war in Argentina. In: Phototextualities: intersections of photography & narrative. University of Minnesota Press. ISBN 0826328253
Grant, Catherine (2002) La función de "los autores": la adaptación cinematográfica transnacional de El lugar sin límites. Revista Iberoamericana, 68 (199). pp. 253-268. ISSN 0034-9631
Grant, Catherine (2002) Recognizing 'Billy Budd' in 'Beau Travail': epistemology and hermeneutics of an auteurist 'free' adaptation. Screen, 43 (1). pp. 57-73. ISSN 0036-9543
Grant, Catherine (2001) Secret agents: feminist theories of women's film authorship. Feminist Theory, 2 (1). pp. 113-130. ISSN 1464-7001
Grant, Catherine (2000) Intimista transformations: María Luisa Bemberg's first feature films. In: An Argentine passion: Maria Luisa Bemberg and her films. Verso, London. ISBN 1859847889
Grant, Catherine (2000) www.auteur.com? Screen, 41 (1). pp. 101-108. ISSN 0036-9543
Grant, Catherine (1999) Los de abajo and cinema: an approximate comparison. In: Viajes por España y America Latina. University of Strathclyde, Glasgow , pp. 30-49. ISBN 9780951416457
Grant, Catherine (1997) Camera solidaria. Screen, 38 (4). pp. 311-328. ISSN 0036-9543
Grant, Catherine (1997) Giving up ghosts: Eliseo Subiela's Hombre mirando al sudeste and No te mueras sin decirme a dónde vas. In: Changing reels: Latin American cinema against the odds. Leeds Iberian Papers . Trinity and All Saints University College, Leeds, pp. 89-120. ISBN 9780952563631
Grant, Catherine and Stacey, Jackie, eds. (1997) Screen: special Latin American issue. Oxford University Press.
Grant, Catherine (1996) "Queer theorrhea" (and what it all might mean for feminists). In: Feminism and sexuality: a reader. Columbia Press, New York, pp. 166-171. ISBN 9780231107099
Grant, Catherine (1996) Gender, genre and the social imaginary in some films from Argentina's 'cinema of redemocratization' (1983-1993). In: Cinema and ideology. Strathclyde Modern Language Studies, Glasgow, pp. 17-33. ISBN 9780951416426
Grant, Catherine (1996) A private revolution? Alejandra Pizarnik's 'La bucanera de Pernambuco o Hilda la polígrafa'. Journal of Latin American Cultural Studies, 5 (1). pp. 65-82. ISSN 1356-932
Grant, Catherine (1993) Women or words? The indigenous nodriza in the work of Rosario Castellanos. In: Women writers in twentieth-century Spain and Spanish America. Edwin Mellen Press, Lewiston, NY, pp. 85-100. ISBN 0889464235